Top 5 Best Places to Spend Your Skiing Holidays in France
23/11/2022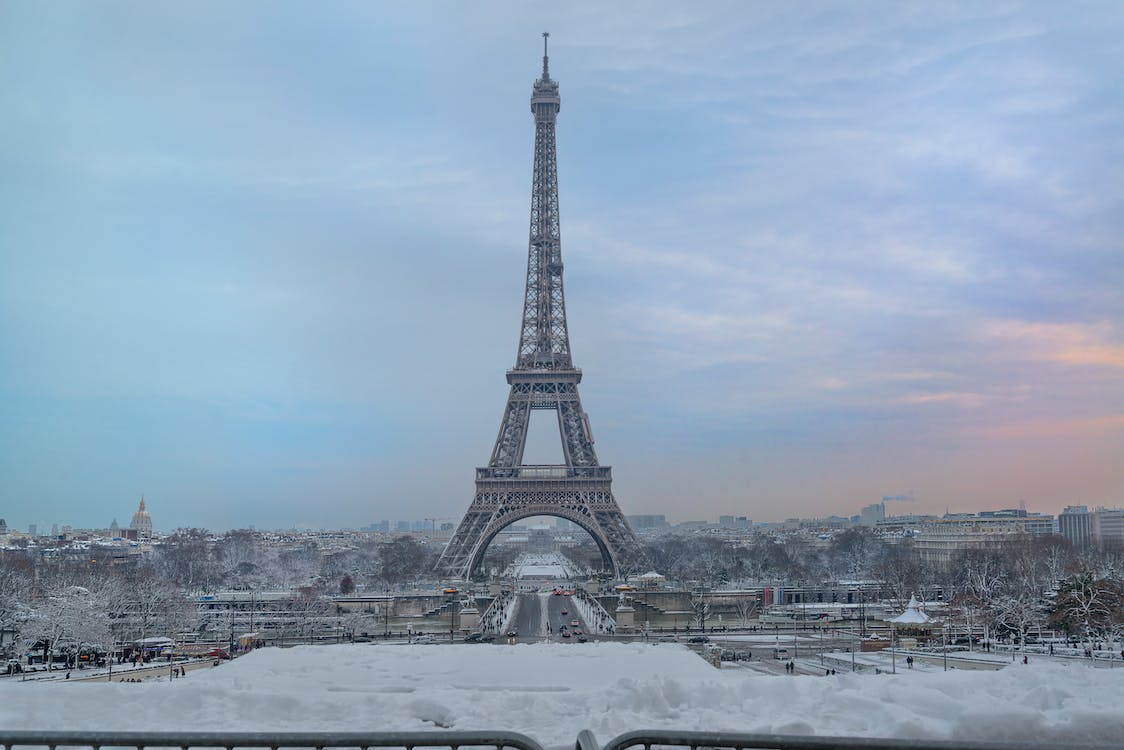 French ski places are unparalleled in the world. That's not only because France has an uncanny abundance of high-altitude, snow-covered mountains. It also depends on the nation's preferences and talent for elaborate designs. Whatever your needs are for a ski vacation, France always has the most suitable places for you.
5 EXTRAORDINARY PLACES TO SKI IN FRANCE
In a nutshell, here are 5 places to ski in France that you must consider:
Courchevel
Tignes
Val d'lsère
Chamonix
Les Deux Alpes
Let's start with the first one.
Courchevel
The eight Michelin-starred restaurants in Courchevel make it the greatest destination for novices, intermediate skiers, and foodies. Families can spend time together at the enormous Aquamotion pool and wellness facility.
Skiing at Courchevel is famous for two reasons. The first is because of how beautiful its long, open, north-facing pistes are. Many of them are as wide as highways. The opportunity to mix with the wealthy is the second justification.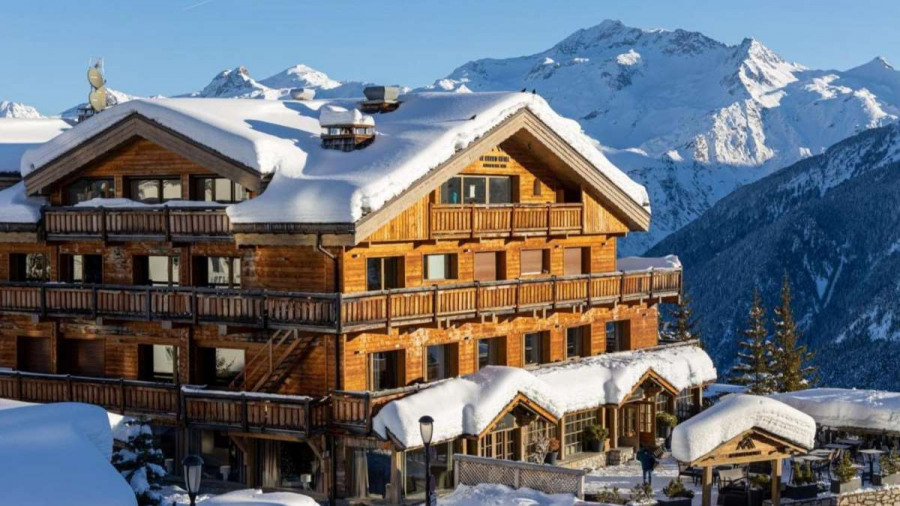 Of course, you might be one of them and eagerly anticipate your upcoming vacation in the plush, soft embrace of the Hotel Cheval Blanc or ultra-chalets like Shemshak Lodge. Or perhaps all you want to do is stop by the bar for an aperitif to observe how the other half enjoys après-ski.
In any case, the hub of the upscale ski industry is breathtaking.
But keep in mind that not all of the lodging is luxurious. Numerous more reasonably priced catered chalets, and self-catering apartments are tucked away in its lower villages. So don't imagine that others with lower budgets can't access it.
Also keep in mind that the main reason you are there is to go skiing, not to relax in your bedroom. And everyone in Courchevel has a top-notch experience regarding the slopes' quality.
Tignes
For off-piste and intermediate skiers, as well as for Easter family ski vacations, Tignes is the finest destination. The abundance of inexpensive self-catering flats will appeal to anyone on a tight budget.
Tignes is a somewhat dangerous ski resort, it must be said. Between 2,100 and 3,400 meters, where most of its pistes are located, they are considerably above the treeline. Because of this, anytime the clouds roll in, visibility is a problem.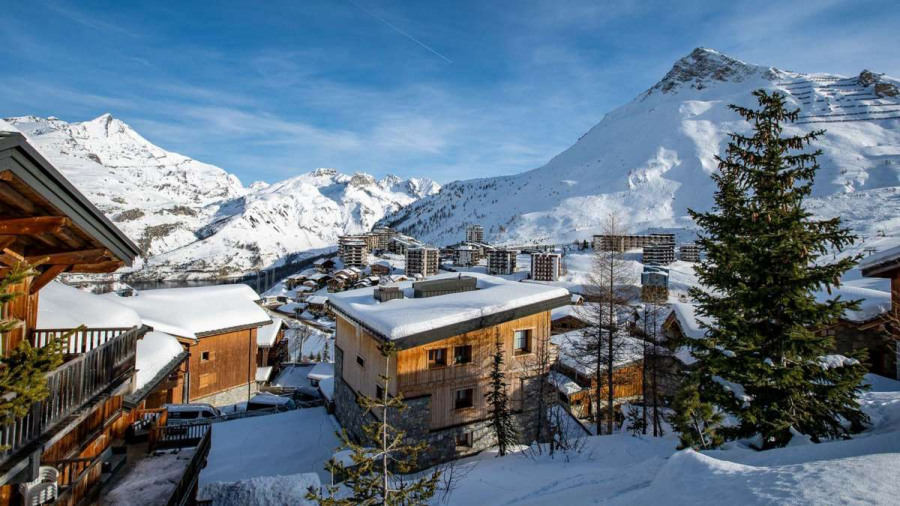 However, the chance to ski Tignes' spectacular U-shaped valley with its culminating Grande Motte glacier is worth the occasional whiteout. It almost seems as if Mother Nature created them specifically for skiing. Extensive and steady, the groomed, waymarked pistes.
Meanwhile, off-piste descents await everywhere, ranging from beginner-friendly powder fields to challenging terrain that will put even the most experienced skiers to the test (both should be skied in the company of a qualified guide or instructor).
The snow at high altitudes is among the most dependable in the French Alps, which is the best part.
Don't worry about the large, blocky building; it's mostly a result of the resort's constrained avalanche safety zones. Instead, concentrate on the delight of skiing such ego-stimulating slopes, and you won't even notice.
Check the snow report and weather forecast ->
Val d'Isère
Beginners, social butterflies, night owls, and advanced and expert skiers enjoy Val d'Isère the most.
Another reason Tignes is great is that Val d'Isère is right next door. The two resorts merged more than 50 years ago to form the ski area today known as Tignes-Val d'Isère but was formerly known as the Espace Killy. Its two sides work incredibly well together as a pair.
For instance, Val d'Isère offers the steep, devil-take-the-hindmost black runs that Tignes, which is more intermediate-friendly, typically does not. Its defining run is The Fearsome Face.
Additionally, it has some of the best terrain parks, mountain eateries, and off-piste descents in the region for beginners. Also, consider staying here if you want a posh hotel with a lively après-ski scene.
The festivities begin at La Folie Douce on the slope after lunch every day. Up until 5am, it continues in Dick's and La Doudoune.There is one restriction, though.
At the end of the day, the steep home runs back into the resort are frequently icy and busy. Skiers of average ability should take the lifts back down.
Chamonix
The best ski destination for experts, ski tourists, and partygoers is Chamonix.
Any skier or snowboarder's bucket list should include the legendary French ski resort of Chamonix. With its world-class freeriding and off-piste skiing, Chamonix attracts the tough and daring. The 4,810-meter Mont Blanc, the tallest mountain in Western Europe, dominates the region. Extreme sports fans and the ooh-aah brigade use it as a playground.
It's no surprise that Chamonix has been dubbed "the death-sport capital of the world" given its popularity with ice climbing, paragliding, and extreme skiing.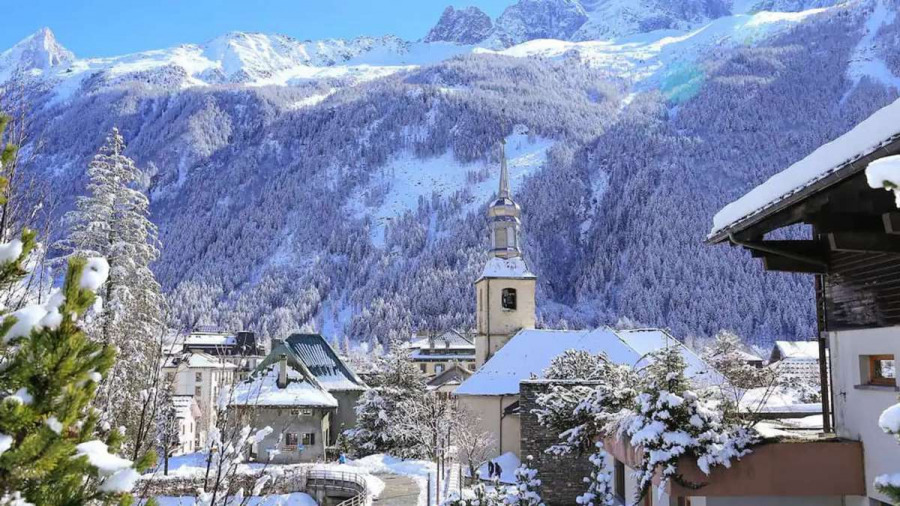 Suppose you're not an experienced ski mountaineer. In that case, Chamonix offers a "softer" side for people who simply want a laid-back European ski vacation. Over 170km of skiable terrain between the 11 ski areas in Chamonix, including many top-notch areas for beginners.
The four primary ski areas are Les Houches, Balme-Tour-Vallorcine, Brevent-Flegere, and Grands Montets. Every resort has a variety of eateries and pubs where you may savour the local cuisine and wine.
Les Deux Alpes
Les Deux Alpes is the finest resort for less experienced intermediate skiers and anyone who prefers casual après-ski.
A unique form of the ski resort is Les Deux Alpes. The easiest terrain is at the top, where the couloirs and cliff jumps should be, and the sharpest slopes are near the bottom of the ski area, where you'd expect to find the mild blues.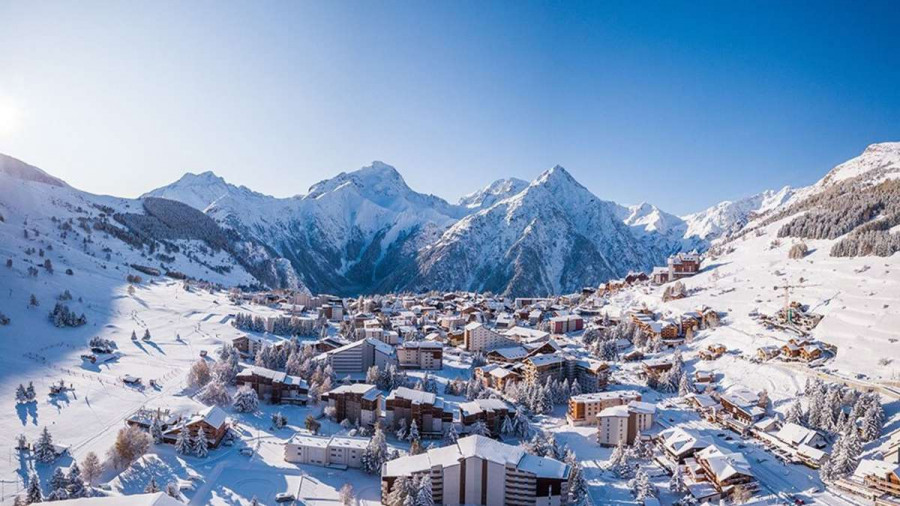 Skiers who are experienced and proficient tend to avoid it as a result. However, you'll enjoy cruising over its long, icy glacier if you're still getting the hang of parallel spins. At 3,500 meters, the snow is almost always smooth, grippy, and confidence-inspiring, and the vistas of Mont Blanc are breathtaking.
Furthermore, you can descend nearly 2,000 meters to the resort if you continue skiing. One of the French Alps' top terrain parks will be passed by as you travel.
Additionally, you can come upon some alluring off-piste runs that professionals would appreciate if they had the time to look at.
However, what truly sets Les Deux Alpes apart is the top-to-bottom drop. Early intermediates rarely have the opportunity to compare themselves to an entire mountain in this way.
So it's understandable why they're in a festive mood when they congregate at Smithy's Tavern and La Grotte du Yeti at the end of the day.
Related Articles: