How to start getting fit for skiing? Basic training tips for beginners
15/11/2022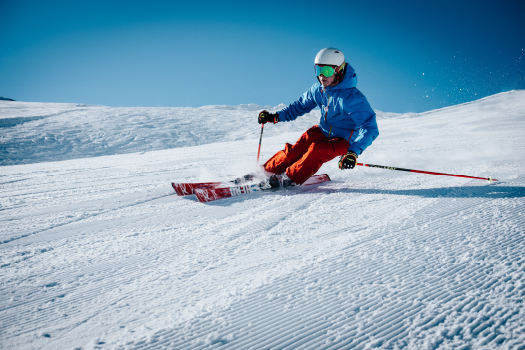 To have a better time out on the mountain, apart from equipment, skiwear, a place to stay, and packed luggage, you need to get fit for skiing! Good preparation before your departure to the slope can improve your energy and strength to avoid the soreness of "post-ski waddle" and injury.
Whether you are a fan of skiing or not, we are pretty sure that a ski trip is included in everyone's plan at least once in our time and most of us would prefer to spend about one week on the slope. Because ski time only lasts for a period of time in a year, why don't we be well prepared to fully enjoy all the winter activities as well as the fun and excitement of skiing?
But how to train for skiing? Let us give you the starting point!
Why getting fit before ski trips is important
Skiing and snowboarding are relaxing and adventurous but, like other sports, it requires our muscles to move and consume our energy.
If the body is not ready, it is guaranteed that after one day on the slope, the soreness will hit our thighs and glutes right the next morning when we wake up. You will need to get in shape to glide through your favorite piste and get free from the uneasy feeling of a tired body.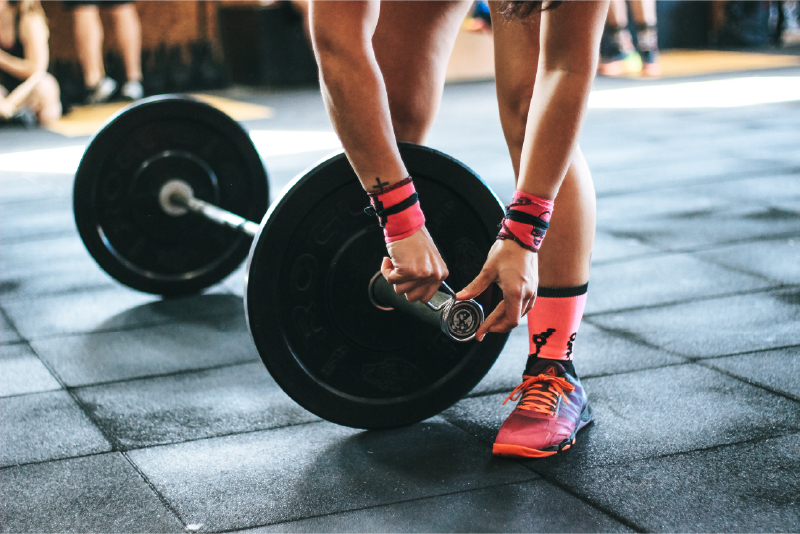 Aside from strengthening our muscles, working out for 6 to 12 weeks before skiing builds up our stamina, balance, and health which helps us get away from fatigue and wrong postures that might lead to unwanted injuries.
In other words, what you do weeks before you hit the slope will decide how long you can enjoy skiing and the likelihood of getting aching muscles that would affect the quality of your leisure time and hobby.
How to prepare your body for skiing
Rather than coming straight to the slope without any preparation for the body, spending at least 3 days a week will get you in good 'ski fitness'. The key is to focus on training the most-used muscles for skiing which are the front thigh, the glutes, and the calves.
Besides, core muscles that help you balance your posture and stand when skiing including the stomach, lower back, and sides should be taken into your working-out plan too. To avoid boredom and get the energy for working out, you can start with your favorite types of training as below:
Aerobic
20 minutes to 1 hour of aerobic sessions is all you need to improve your cardiovascular fitness. If you are an adrenaline skier and want to spend longer time out on the mountain, this exercise can help raise your heart rate for better endurance.
Cycling
If you need a replica of a sport that is similar to skiing, cycling can be on your training list as it is effective in enhancing the fitness of the lower body (the thighs, the gluteals) without leaving stress on the joint.
Working out
If you have a Personal Trainer, it is great to ask for a tailored plan that is constructed for you to prepare your body for a skiing vacation.
Otherwise, if you prefer a private, at-home exercise, it is fine to start by practicing basic exercises to improve overall fitness.
Basic exercises for at-home workout
Warm-up Exercises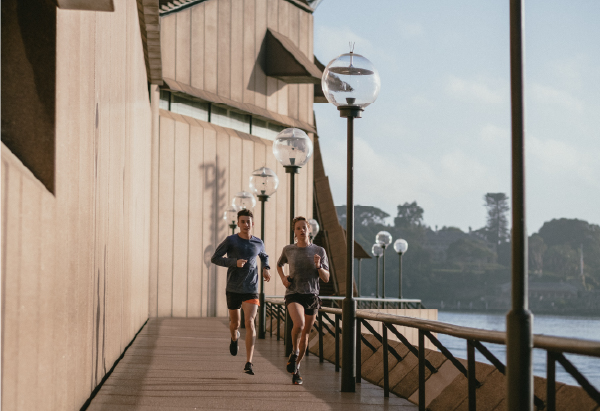 A 5 to 10 minutes of jogging or treadmill is enough to get your body ready for the main working out session. You should always start with warm-up exercises to get your body ready for the main working out exercises.
Squats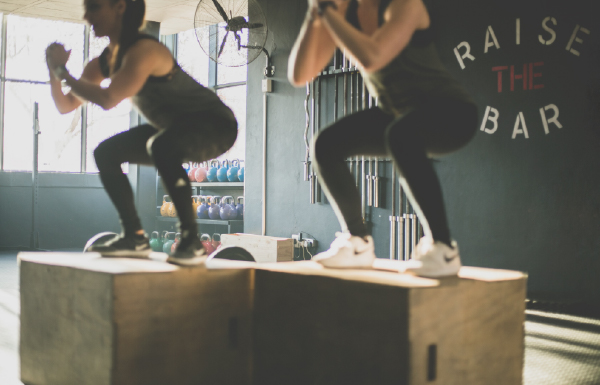 One of the most effective exercises is squat as basic squats or squat jumps can enhance our balance for every turn and adapt to ski run conditions when skiing.
Plank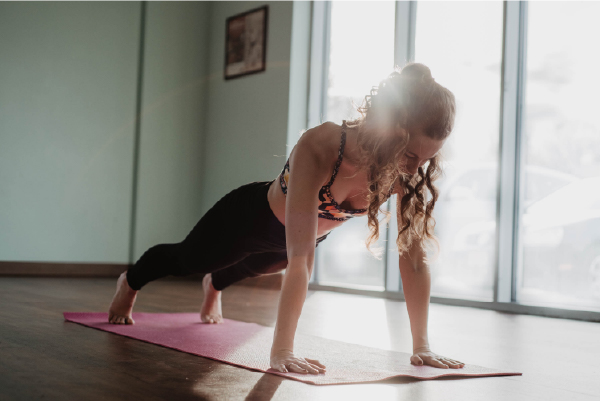 To strengthen the core muscles, include a 1-minute plank in your workout. You can start with the on-knee plank, then move to the ful plank in combination with side plank (hold it for 30 seconds for each side).
Cooldown Stretching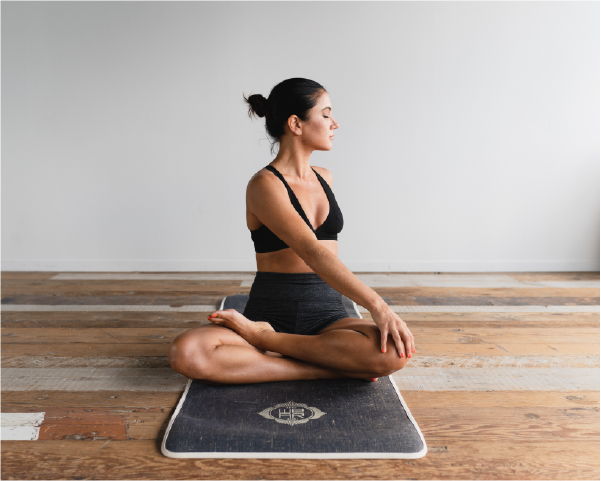 Working out hard is good but neglecting cooldown exercises after your training sessions will put stress on your muscles and blood pressure. Give your body 10 minutes of relaxation with stretching exercises before your working out session ends.
A basic schedule to get fit for skiing
Warm-up (10 minutes)
Cardiovascular training (20 minutes)
Thigh exercises (10 minutes)
Stomach & back exercise (10 minutes)
Cooldown stretching (10 minutes)
In the shape for a ski trip? Reserve your stay at Courchevel!
After months of building up the stamina for adventuresome days of skiing, having a warm and welcoming place to lie down and observe the incredible scenery on your arrival and the upcoming days at the ski area would recharge the energy you need to give it all in for your favorite hobby.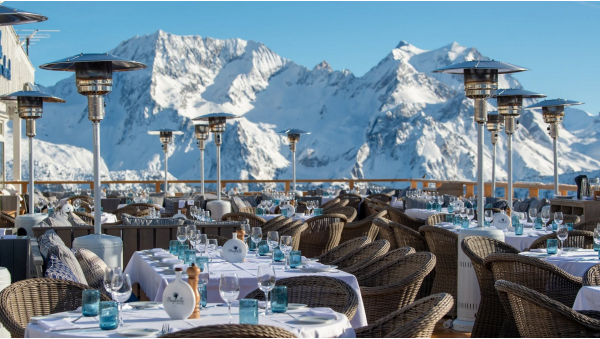 If Courchevel is your destination for a ski vacation, we are here to help you find the perfect accommodation for your stay there. Simply visit our website and tell us what you are looking for!