Top best places to ski in December Worldwide
24/11/2022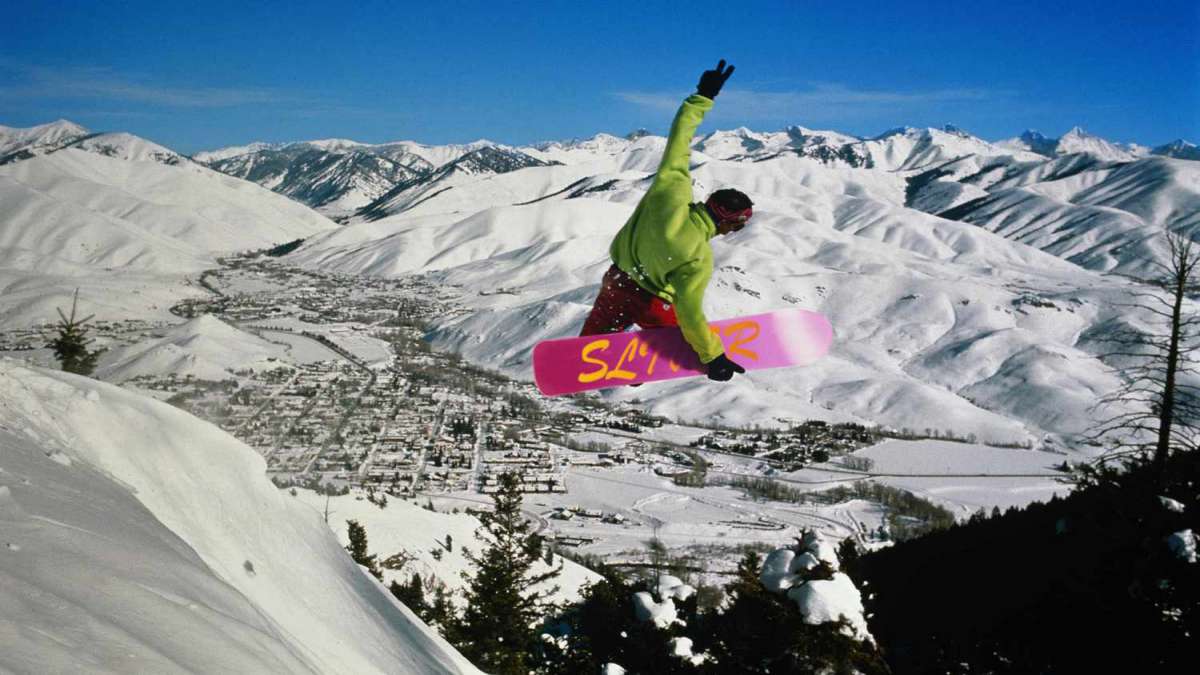 To have the perfect skiing experience, you must choose a ski location with beautiful scenery and match your skiing level. You may love the scenery here, but safely skiing there is a challenge. That makes your skiing experience incomplete. Check out our list of the best places to ski in December for the perfect selection.
The best places to ski in December for beginners
New players often have a lot of daydreaming about skiing on a dreamy snow-powder background. However, due to inexperience in skiing, you need to find ski places with low slopes and comfort. Snow resorts also need more instructors to help you ski with proper technique and learn faster!
Cortina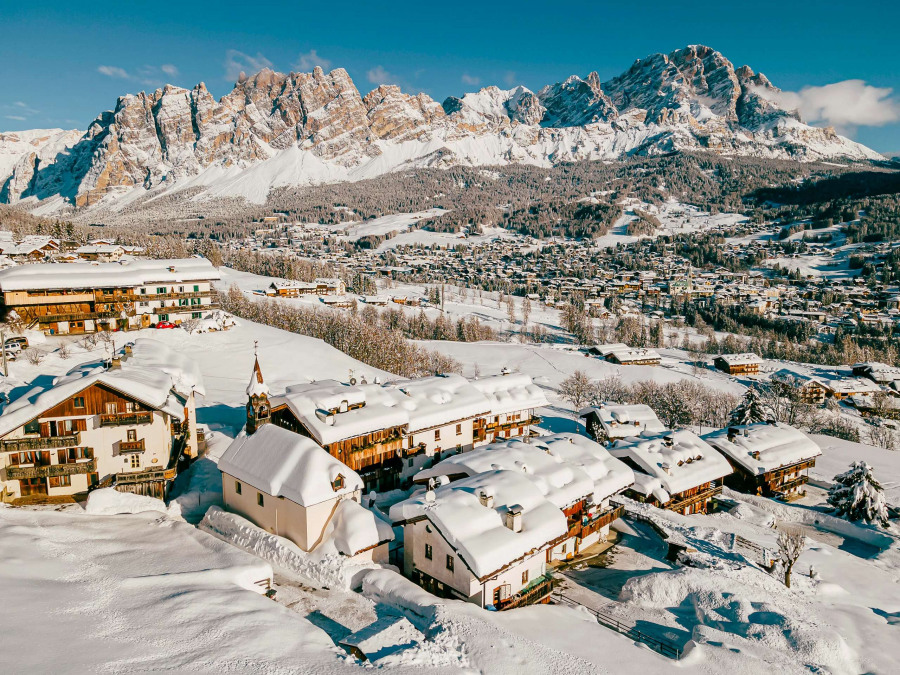 The best ski runs for beginners in the Dolomites, Italy - Cortina. If you want to have a long vacation and enjoy learning to ski, then this ski resort is the first choice. You can take beginner ski runs with a suitable instructor.
This ski area is a UNESCO world heritage site with spectacular views and many majestic mountain slopes. In addition to skiing, you can also participate in other exciting activities such as:
Snow walking
Karting
Sledging, etc.
Saas-Fee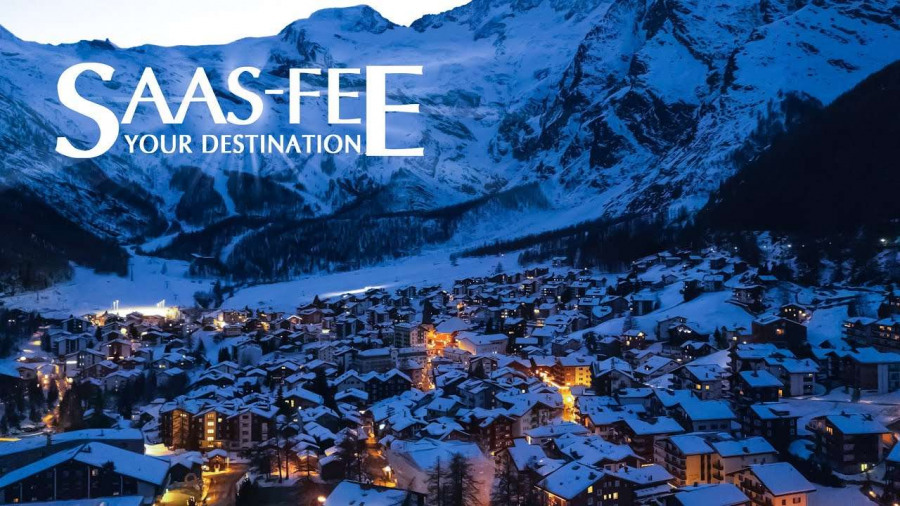 If you are looking for a dreamy ski village to start your first experiences with skiing, then Saas-Fee is the best choice. The amazing slopes here will be an ideal starting place for beginners. The village is far from the bustling town, and the peaceful setting and few obstacles will help you learn to ski more smoothly.
Ski lessons in the expensive beginner practice areas at Saas-Fee are available. You can spend a fun-filled week of skiing with other winter activities like sledging or tobogganing. After the fun activities, you can stop by the Michelin-starred Fletschhorn to enjoy great food.
Avoriaz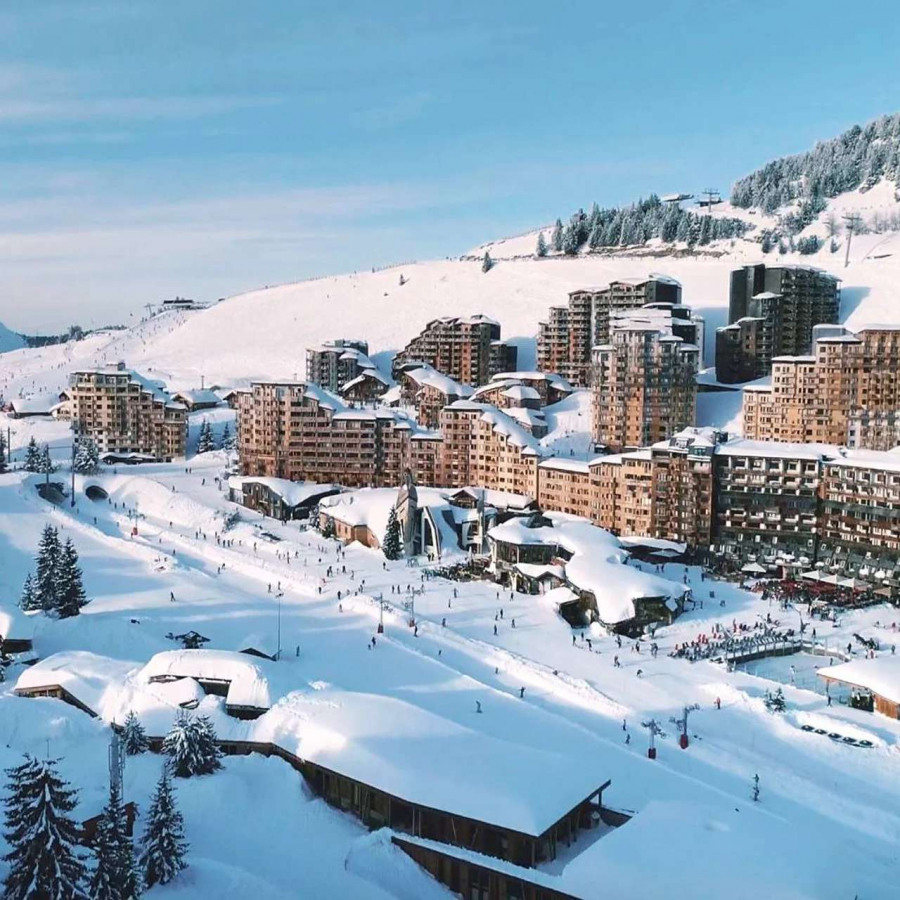 Avoriaz has many expanded blue zones perfect for beginner skiers. The gentle slopes next to the village will be the site of many ski schools. You can choose a suitable instructor and start your studies when you come here.
This area is built mainly for skiing, but you can participate in other interesting activities. Some outstanding winter activities here; you should participate in our skis and foot or horse-drawn carriages.
The best places to ski in December for intermediate players
Intermediate players usually only know how to ski at a basic level. Therefore, they often choose higher-class places to enjoy. They confidently hold on to the green and quickly run the blues with different poses on different snow terrain.
However, it would be best to choose places with slopes that are not too high and dangerous for the best skiing experience. Here are some best places to ski in December for intermediate:
Courchevel
Kitzbuehel
Peisey-Vallandry
Let's start with the first one, which is considered the leading skiing resort worldwide.
Courchevel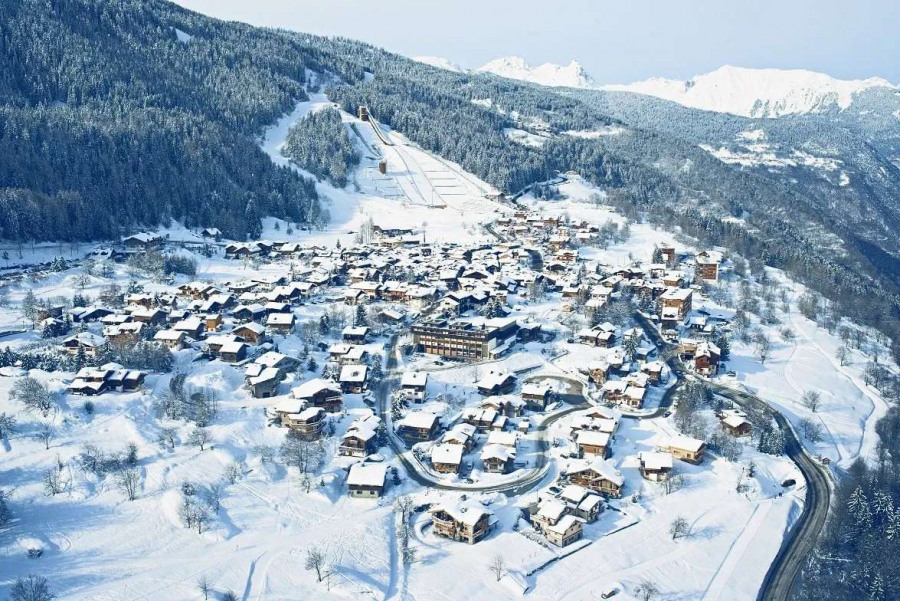 Courchevel in the Three Valleys is rated as the largest linked ski area in the world and is well-suited for intermediate skiers. More than 75% of this ski area is painted blue and red to give intermediate players more space to work.
You can spend a few days discovering new runs, high-end ski resorts or having great tours with groomers like red Creux. Saulaire and Courchevel 1650 are the best intermediate slopes.
Kitzbuehel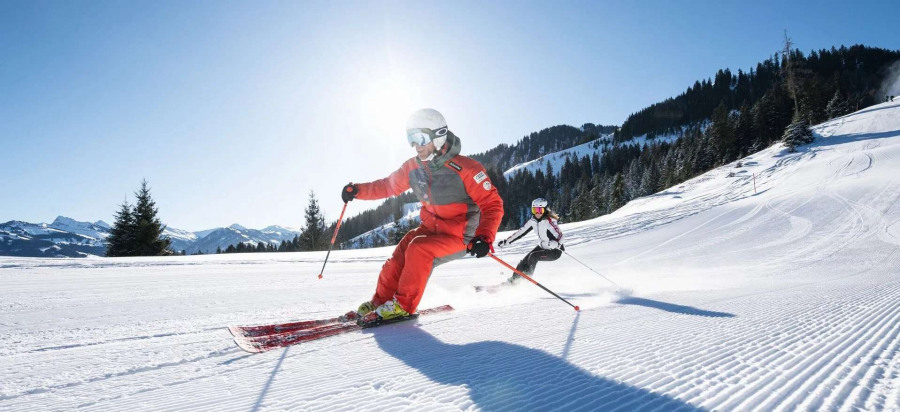 Another one of the best places to ski in December is Kitzbuehel in Austria. Many intermediate players rate this resort as a family-friendly resort. The height of the slope at Kitzbuehel is quite low, about 800m, so it is suitable for more mid-range skiers. There will be more than 100 km for intermediate players to enjoy their exciting experience.
However, advanced skiers can choose the large slopes between Jochberg & Mittersill to experience. Other gentle slopes offer a gentler skiing feel than the more challenging highs.
Peisey-Vallandry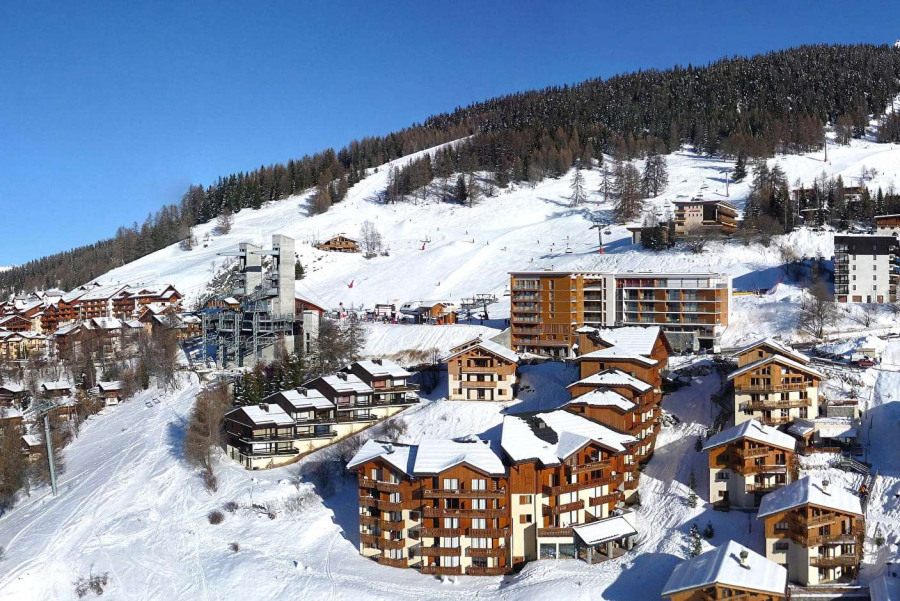 Peisey-Vallandry has 425 km of slopes for intermediate skiers with a variety of blue (170 km) and red (166 km) runs. You can connect to nearby resorts such as La Plagne and Les Arcs from this area. Moving between the ski areas and the accommodation and the main village has become more accessible thanks to the modern lift system.
The best places to ski in December for advanced players
Advanced skiers will love the high snowy peaks, steep and treacherous slopes. Not only does it bring excitement to the players, but it also helps them show off their extreme skiing skills. If you are an advanced skier, the ski places below will excite you.
Whistler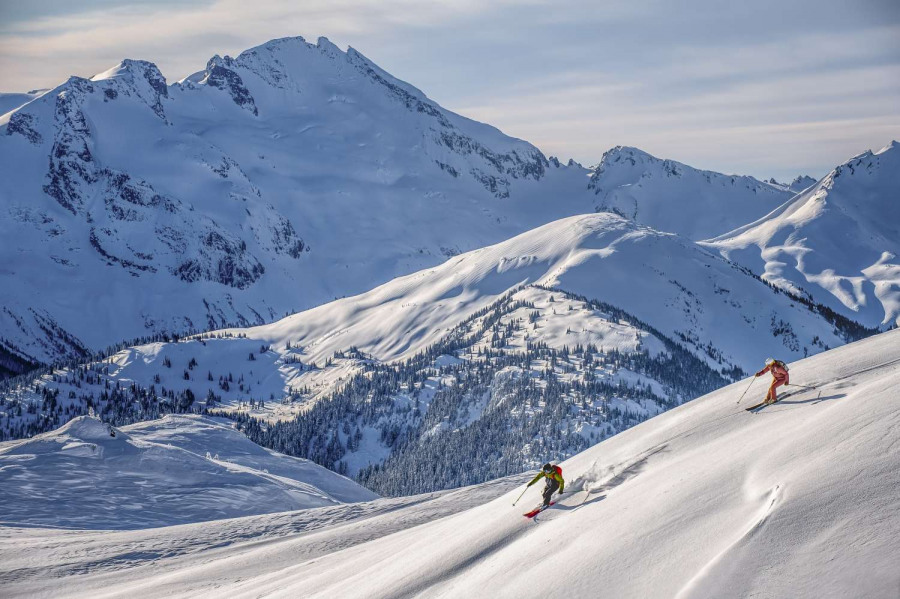 Whistler is one of the world's leading ski resorts in Canada for skiing professionals. High, go-anywhere bowls connect Whistler and Blackcomb mountains to help players enjoy the thrill of skiing. This area also has many other unique powdery bowls. Getting to the virgin powders is tough, but it's worth it for advanced skiers to have the best experience.
Verbier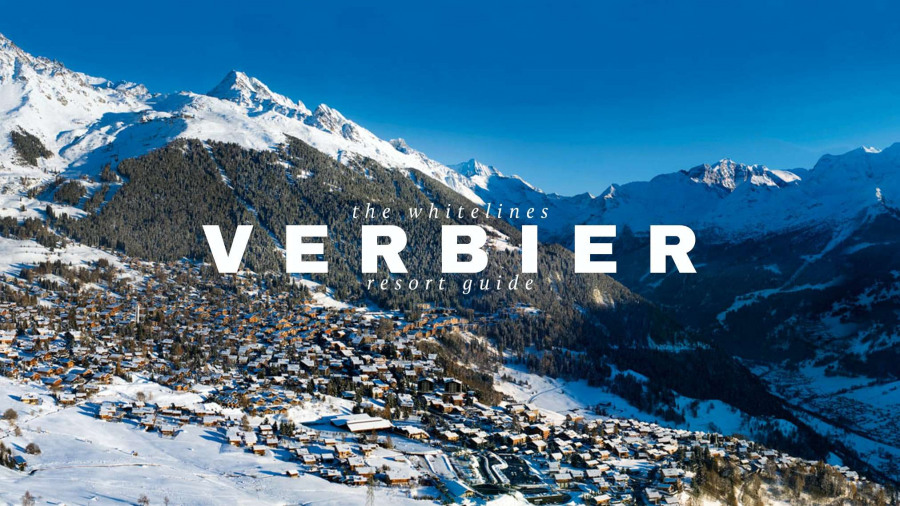 The ski towns in Switzerland are one of the best places to ski in December that you cannot miss. Verbier is a favorite destination for many advanced skiers. This snow area is popular for off-piste. Thyon, Veysonnaz and Nendaz are great destinations for advanced skiers to enjoy the thrills and show off their ski skills.
Even if you are not a fan of skiing, when you come to Verbier, you will find many things to enjoy during your stay. You can enjoy delicious Swiss food in restaurants and explore the surrounding fashion shops. Place Centrale, or take in the splendid views while skiing.
Chamonix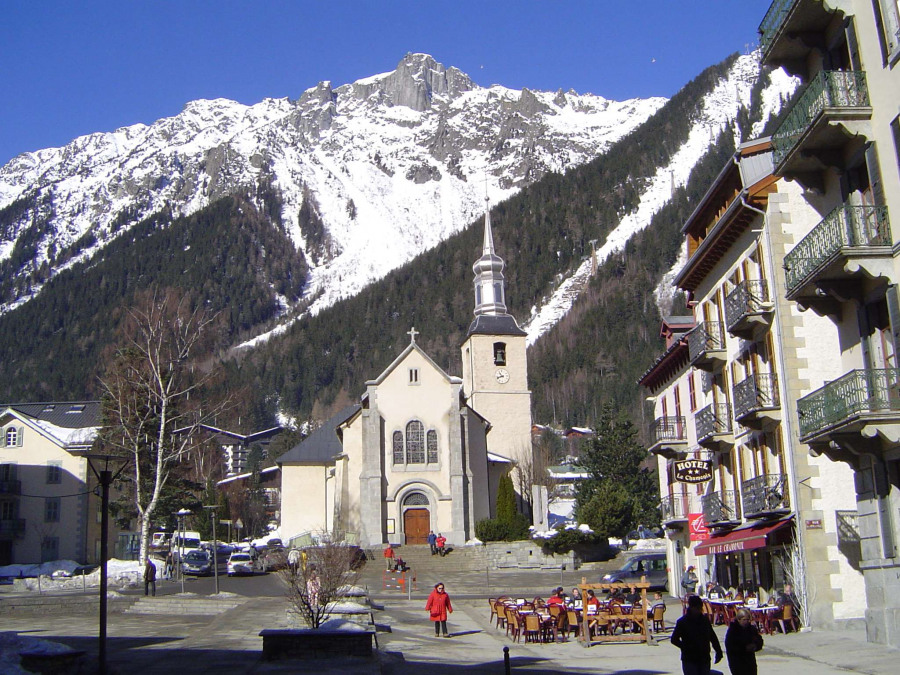 Chamonix in France is considered one of the paradises for advanced skiers. Experience the ultimate thrill at the most famous off-piste routes, including Grands Montets, Domaine de Balme, Brévent-Flégère, and Vallée Blanche. It includes quite dangerous slide routes only for players with good technique.
If you want to try steep and deep glacial powder, you can look to Les Grands Montets. Passing through Point de Vue, you'll be able to ski the ungroomed black pistes to enjoy the glaciers and ravines. Some famous pitches like Pas de Chèvre, Rectiligne, and Couloir du Dru will thrill you with the 45-degree slope.
Why do people love skiing in December?
People usually enjoy skiing in December because this is the most peaceful time. The first snow month will be an ideal time to ski because the first snow is usually porous, easy to slide, and the weather is not too cold. In addition, the number of participants is manageable at this time, so it is very suitable for newcomers.
Professional skiers love this period, also. Professional skiers often face many difficulties on their snow trails. If there are many people involved, it may cause surprise accidents. Therefore, skiing in December will have no obstacles on their professional track.
Although some ski locations will have less snow in early December and are not guaranteed, you can choose resorts for the best snow coverage.
⇒ If you want to track the opening times and snowfall of the best places to ski in December, you can check them out via Live-Webcams in Courchevel.
Some ski resorts also offer discount vouchers for Christmas, and you can check them out. In our experience, the cost in December will be less than the skiing months after.