Best Months for Skiing Holiday in France
22/11/2022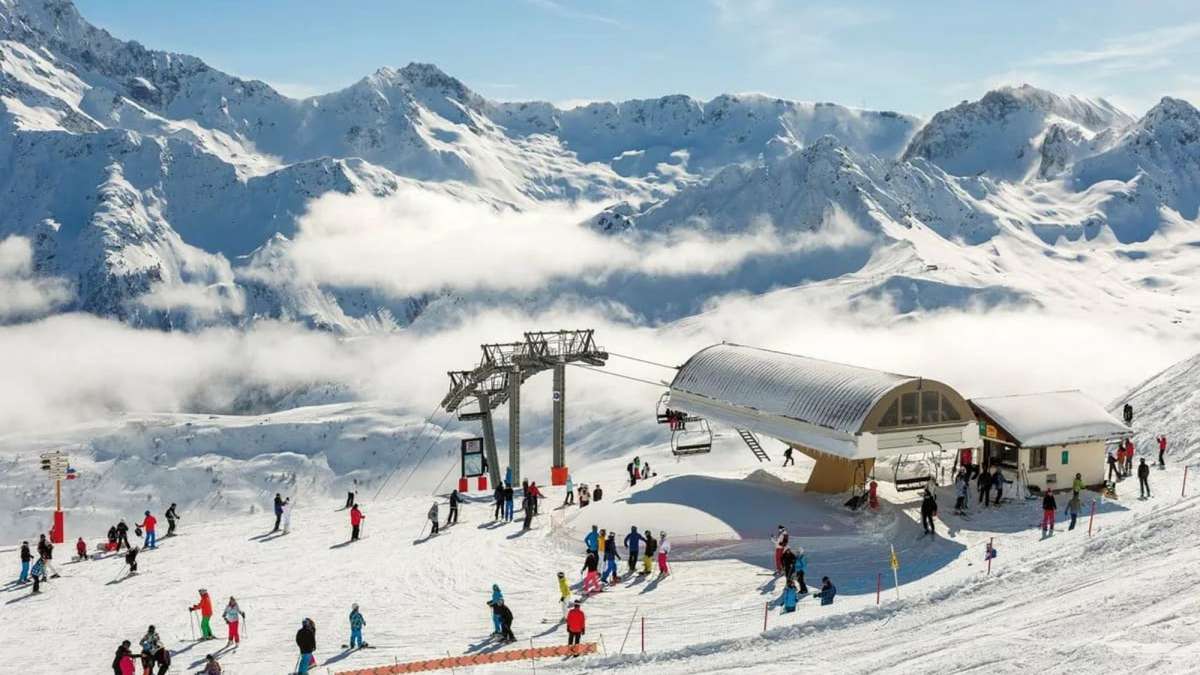 France is undoubtedly one of the most incredible destinations for many domestic and international travellers seeking a memorable vacation.
While this country is well recognized for its French cuisine, well-known fashion labels, unique museums, and diversified terrain and geography, it also draws a lot of families and adventure-seekers who come here for ski holidays.
If you're planning to go for a ski holiday in France, the suggestions for the best time, place, food, and accommodation below is just what you need. Let's check it out!
Best Period for Skiing in France
In France, the winter skiing season typically lasts from late November until early April.
Every month has its unique characteristics, so you might want to go skiing during a specific season based on your goals and your budget. Here are the best holiday skiing months in France for you, let's find out!
But first, you have to prepare yourself before skiing holiday ->
December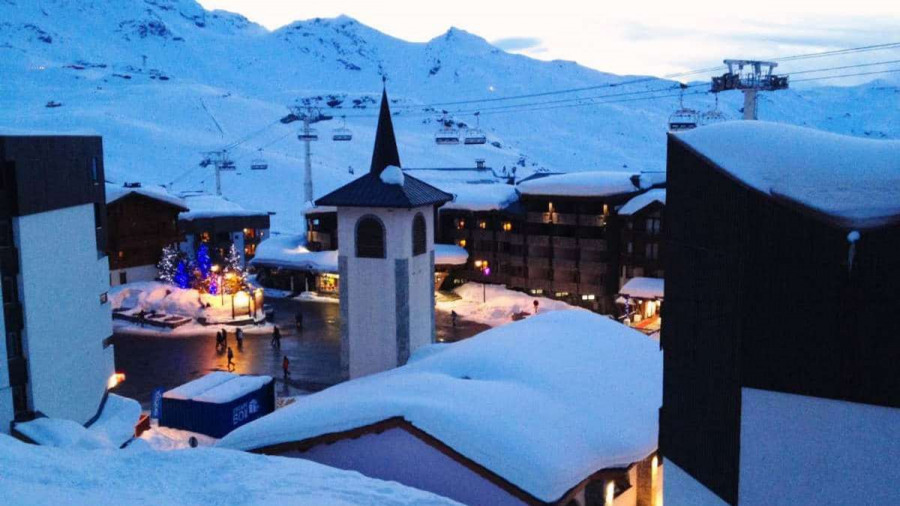 Many French and foreign skiers enjoy December because they may combine their skiing vacation with a white Christmas thanks to exceptional snow conditions.
Some skiers even combine their holiday trip to the French Alps with the first weekend of the new year, when parties and fireworks display the après ski scene. Skiers looking for a fun new year's celebration should go to Val d'Isère.
Christmas in the French Alps brings larger visitors, busier slopes, and lengthier travel times. Parents must pay more because December in France is prime travel time due to school breaks.
Skiing is more affordable and less crowded around the beginning of December. Other well-liked destinations in December include Courchevel, Meribel, La Plagne, and Avoriaz in addition to the typical higher altitude resorts like Tignes and Val d'Isère.
If you travel to lower elevation resorts like Chamonix and Megeve, you could be let down by the absence of snowy vistas.
Who should go?
Families
Couples
Groups with non-skiers who want to explore the resort
Information you need to know:
During the weeks leading up to Christmas, all resorts host additional activities and festivities.
White snow, parks, decorations, fireworks, and enormous Christmas trees are all a part of the experience.
There is more activity, traffic, and commotion than at any other time of the year.
You can reserve two-part vacations, spending Christmas in a conventional resort like Megeve and New Year's in a more opulent location like Courchevel.
This month is one of the more expensive ones, with high costs for all extras like tickets and lodging.
January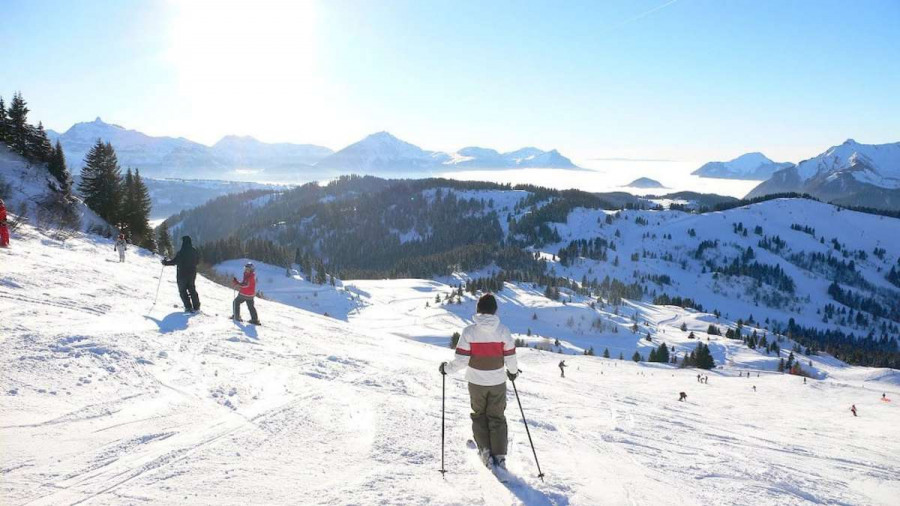 The first two weeks of January calm down after the holiday cheer and celebration of Christmas and New Year's, but skiers can take advantage of fewer skiers on the slopes as well as lower airfare and lodging costs.
There is a more relaxed vibe and snowfall is a near-certainty. Because children return to school at this time, couples or groups of friends should go.
As a result, you can anticipate shorter lift lines, more time on the slopes, and less crowded restaurants.
Lessons one-on-one with an instructor in a private setting at a ski school are less intimidating for novice skiers.
Off-piste skiers adore January, but keep in mind that you should always travel with a guide and never venture off by yourself because the snow levels are constantly being topped up.
Wrap up warmly and keep in mind that it will be cold. Most lone skiers concur that January is the ideal month to visit any ski resort in the French Alps.
Who should go?
Skiers on a tight budget
Groups of pals
Beginner adults
Information you need to know:
All reservations are more affordable. In this slow season, there are a lot of offers, some as cheap as 50%.
There is less noise on the slopes. You can spend your time in a relatively quiet environment without having to stand in a large line.
The snow depth will be larger than at any other period because resorts will be open for a few months. The amount of artificial snow that would need to be added would be minimal.
February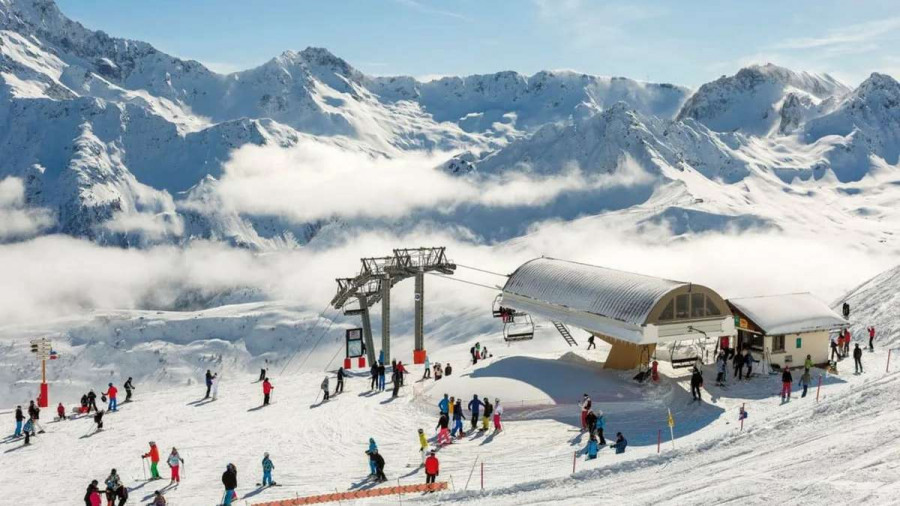 The finest month to go skiing in France is February, which is also one of the busiest times of the year for ski resorts. Many travelers from over Europe will be traveling to the Alps during February half-term.
There will be a ton of things available off the slopes in addition to the best snow conditions. Additionally, February's temperature is milder than January's, making it more accommodating for those with cold sensitivities or families with young children.
Booking lodging, dining, travel, and ski school classes in advance is advised because these are the busiest times of the year when the tourists return.
When traveling to France in February, careful planning and forward-thinking are essential.
Who should go?
Families with children
Groups seeking a lively atmosphere
Information you need to know:
This month's prices are the second-highest after Christmas.
It can become busy and rowdy despite the positive and contagious vibe.
If you intend to go at this season, you must reserve everything months in advance.
March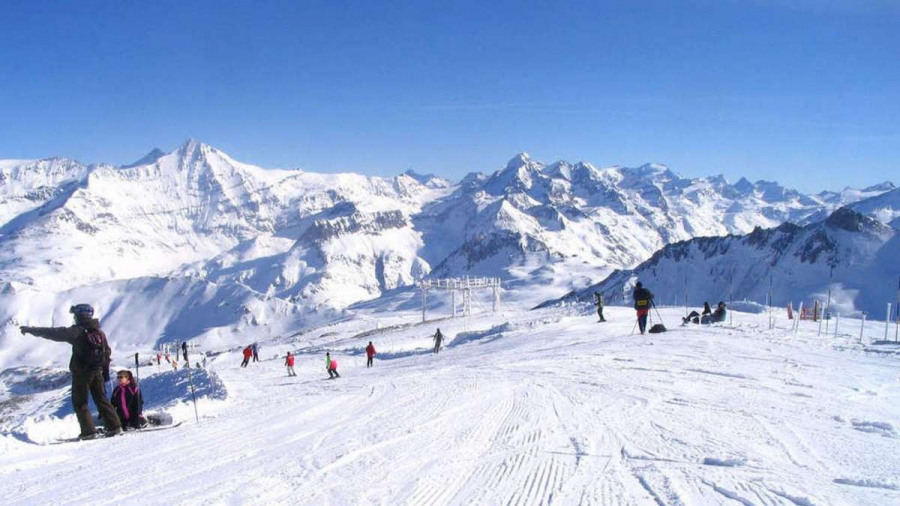 March is a different time of year to go skiing because of the longer days and higher temperatures. Since February's crowds have thinned down, there are more opportunities to go with the flow than to pre-plan and make reservations.
As days become longer, elevators increase their operating hours. As the weather warms up, your après-ski gatherings move outside and become more casual.
Visit the websites of all the main French resorts because many of them host outdoor events in March. Also, browse around for discounts because huge sales start to pop up all around as the ski season comes to a close.
In regards to snow, get to the new slopes in the morning rather than the afternoon as the sun can alter the fall, particularly in lower altitude ski resorts. The Mont Blanc massif, though, is a wise direction to take.
Who should go?
Beginner skiers
Friend/work groups
Groups seeking a buzzing après-ski scene
Information you need to know:
Before it starts melting as the temperature warms, the snow has accumulated to its maximum level at this time.
The days are longer and warmer than in January, giving you more opportunity to ski during the day. Also, the nights are not as chilly.
Before March, it would not be possible to enjoy the sun baking while taking in the view of the mountains with snowy tips.
At this time, the prices of the hotels and restaurants are relatively reasonable.
=> You might need: Top 4 resorts for skiing in March
April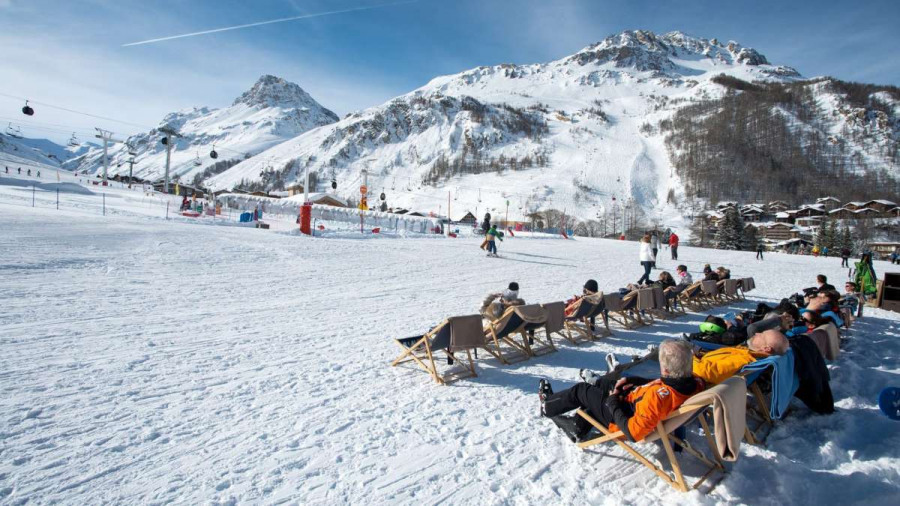 Expect excellent sunlight, outdoor dining, and a general desire to take up as much of Mother Nature's vibes as possible as the French ski season gradually draws to a close.
An end-of-season shopping binge is recommended for avid skiers who visit the French Alps every year to locate the best prices on gear including boots, clothes, and skis.
In the meanwhile, lodging, ski lessons, and flights to France will be less expensive for families who do not wish to pay peak February rates. Easter is the only time this does not apply.
Less snowfall in April is the sole drawback. By the afternoon, snow has become mushy in places with more sunlight.
To get around this, go skiing in the morning and engage in off-piste activities in the afternoon. Avoid the slopes that face south as well.
At France, the first indications of spring are now visible to skiers in lower resorts. Visit higher altitude resorts therefore for optimum snow conditions.
Who should go?
Affordable families
Skiers who enjoy other outdoor activities besides skiing
Information you need to know:
Due to the possibility that the snow has already begun to melt, there are risks.
Snow is still falling in the winter, and this particular period's soft snow is preferable and safer for kids.
There are Easter specials available, and some facilities even let kids stay free.
This month's slopes can be slippery or challenging, making snowboarding preferable than skiing.
Because the holidays are coming to a conclusion and people want to enjoy their last outing, it may be a little busier than other months.
=> You might need: Spring easter availability in Courchevel
France is a perennial favourite for ski vacations, adored for its delicious cuisine and a variety of easily accessible resorts, from traditional to purpose-built, luxurious to affordable.