How to book your very first ski holiday
07/08/2019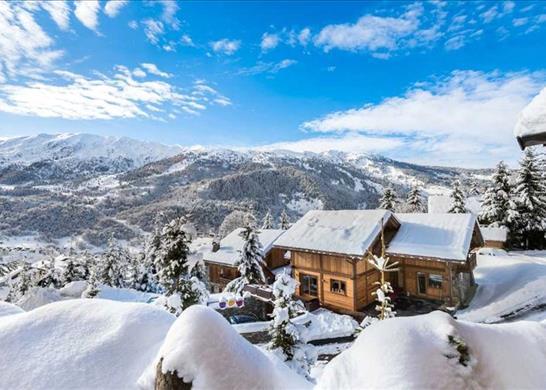 Have you never skied before but you're wanting to try out something new and exciting? Are you desperate to see what the mountains have to offer? Here are our top tips on how to book your very first ski holiday:
1. Location
Make sure you choose an accessible resort, with a good network of nursery slopes. Resorts such as Les Menuires, Meribel Mottaret and Courchevel are known as good spots for beginner skiers. Any resort will have somewhere to learn, but choosing an easily accessible area with lots of connected green-slopes will make it just that little bit easier. Make sure your accommodation is close to green and blue slopes, so you don't get stuck trying to make your way back.
2. Accommodation
Book your accommodation before anything else. Don't mistakenly book cheap mid-week flights, to then discover that the vast majority of the ski industry works on a Saturday-Saturday basis, leaving you with very few accommodation options.
3. Travel
Know your options before booking transfers. You can choose from private transfers, to shared transfers, to car hire, and even the train. Check out the partners we work with and get a few quotes to make sure you're getting the best deal. It may be tempting to choose an airport with cheaper flights, but this can often make it harder to find a transfer to resort. Or just ask us for some advice.
4. Ski passes
If it's your first time skiing, then there might not be a need to buy a Three Valleys pass straight away. Whilst good value when you consider the skiing area you get versus the price against a singular valley pass, you can buy a week's pass for one valley, and upgrade it to Three Valleys when you're a more confident skier. You can even buy a mini pass which includes just the beginner slopes on a daily basis.
5. Lessons
Don't risk trying to teach yourself, or letting someone else teach you, be safe and get some lessons with a qualified ski instructor. You can get private lessons, if you'd rather one-to-one tuition, or group lessons, if want to pay a little less. Check out the ski schools we work with across the Three Valleys to find the best fit for you.
6. Ski hire
Don't be tempted to splash out on fancy kit for your first time skiing. Stick to the recommendations from the ski hire shop, and use the beginner kit. It will be a lot easier to use for your first lessons and it's cheaper! Check out the partners we work with and the discounts they offer our guests.