Things-must-try When Spending Your Ski Holiday In Courchevel
23/11/2022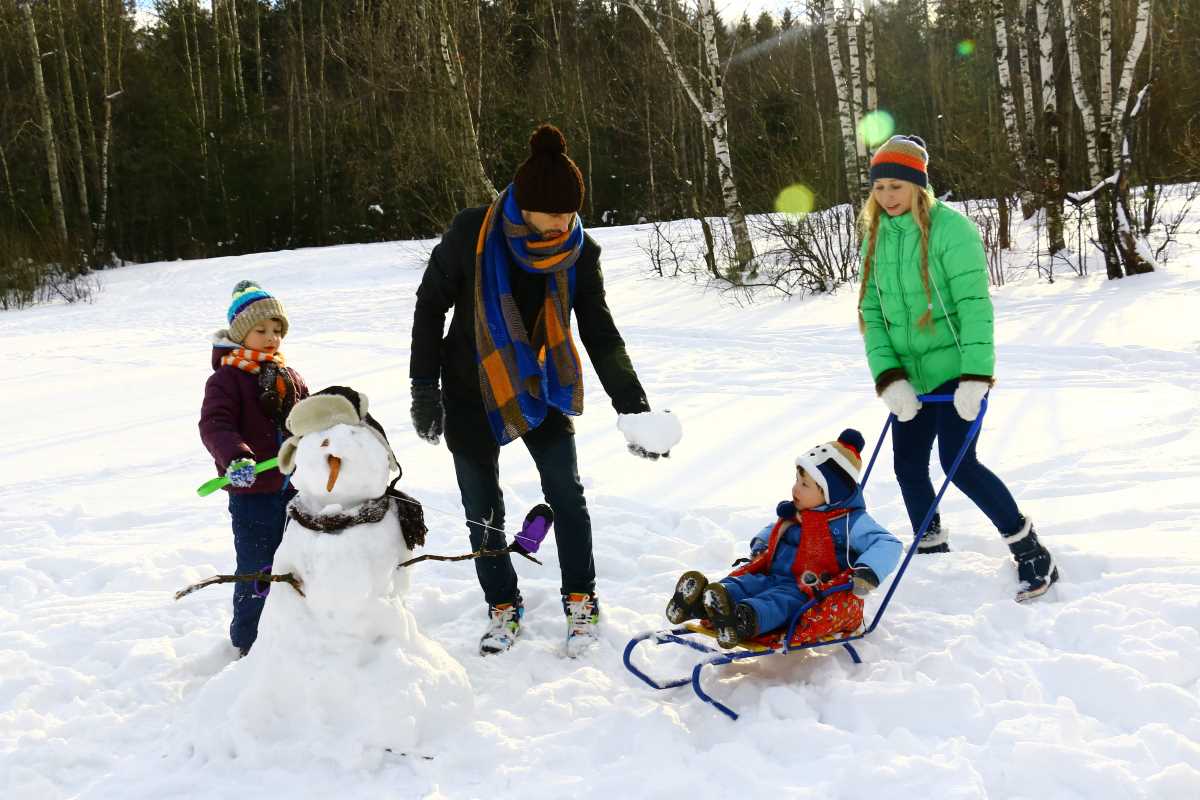 We know you are a little confused about what to do or the best places to lie your back when your family or friends decide to travel to France, espsecially Courchevel this skiing holiday.
So . . . Here is the recommended list about:
Ok. Let's jump right on it.
ABOUT CUISINE IN COURCHEVEL
With so many outdoor activities to try, food is a huge aspect of life in the French Alps, especially Courchevel. You can be sure that it is all quite hearty! Local specialties are frequently made with cheese or cream (occasionally both...), local meats, potatoes, and a meagre green salad.
=> You might need: Which is the best time for skiing in France?
Fondue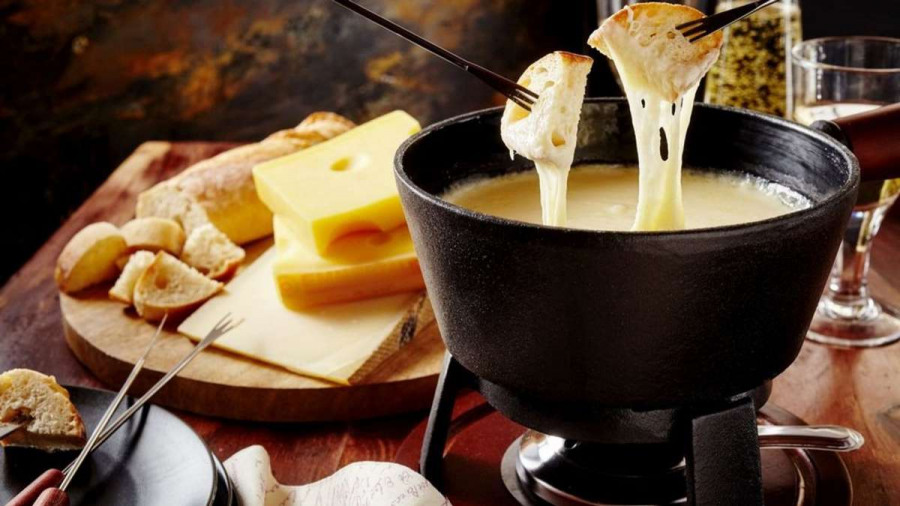 The fondue, a substantial pot filled with melted cheese into which you dip bits of crusty bread, is arguably the most well-known Alpine cuisine.
The specific recipe for this meal, popular at restaurants in the Courchevel, varies depending on the chef's preferences.
Classic cheese fondue comprises a variety of regional cheeses (typically reblochon, gruyère, comté, Beaufort, or Emmental), some garlic and seasoning, a generous amount of alcohol (kirsch, white wine, or some local liqueur), and some flour for thickening.
Variations are then available, some of which may include nuts, mushrooms, tomatoes, chillies, and other flavours.
Another type of fondue is the meat fondue (fondue bourguignonne), which consists of a pot of heated oil into which you dip slices of raw, spiced meat until cooked to your preference.
You can then eat the prepared meat with various sauces, occasionally with salad or pickled gherkins.
Dessert fondues, which consist of melted chocolate into which you may dip fruit, marshmallows, and other sweets, are growing in popularity.
Raclette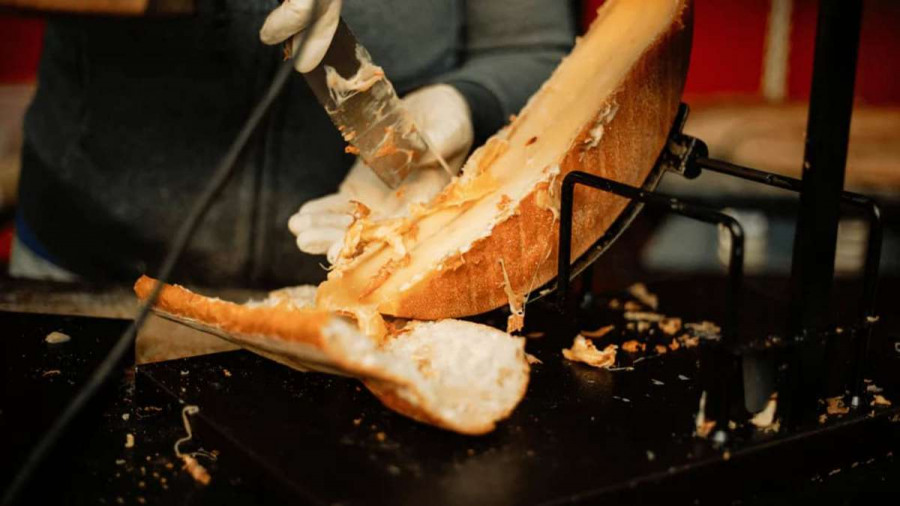 Raclette is a characteristic Alpine cuisine, consisting of melted cheese spooned over a plate of meats, potatoes, pickles, and salad.
The way to serve in France would be to place a half moon of cheese on a little tabletop grill, allow it to drip over your dish, and then scrape the excess cheese off with a tiny wooden spatula.
When visiting Courchevel, you should remember to try this appealing delicacy.
Tartiflette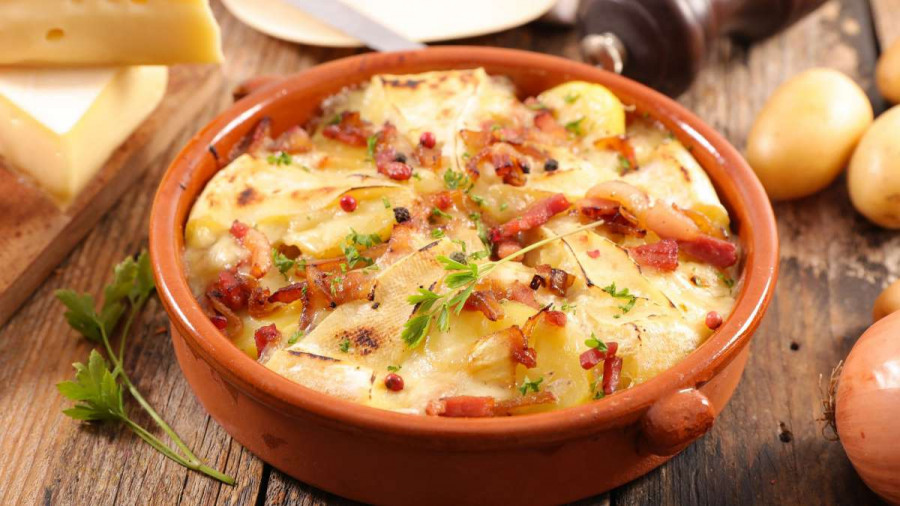 Nothing is more warming than a plate of tartiflette after a long day on the ski slopes.
This substantial dish is a perennial favourite in the mountain restaurants of Courchevel, consisting of potatoes stacked with cheese, cream, and chunks of bacon.
You may also see it being cooked in big skillets and served with a green side salad, mainly in self-service mountain restaurants. Individual portions are typically prepared and served in an earthenware dish.
Even though it may prevent additional exercise for a few hours, it is the ideal snack for skiing because it is hot, delicious, and very satisfying.
FOUR MUST-TRY RESTAURANTS IN COURCHEVEL: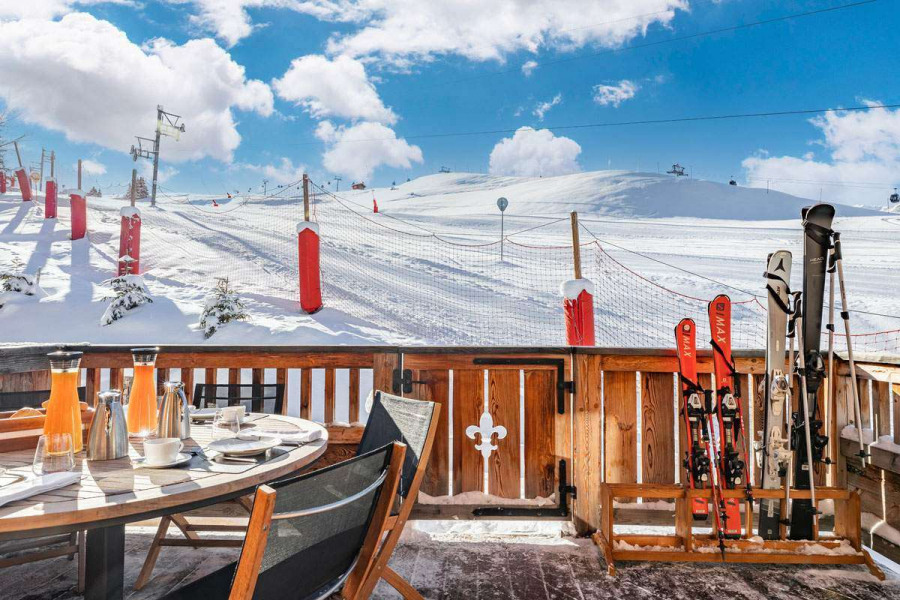 Le Farcon, La Tania
Le Farcon is a little-known culinary icon. Run by Julian Machet, who was one of the youngest recipients of a Michelin star in France's history and has regularly kept it for the past ten years.
A large selection of rare vintages from Savoie and other regions are included on the wine list. There are lunch and dinner options.
Le Bouc Blanc, La Tania
The restaurant "Le Bouc Blanc" originally opened its doors in 1990 and is located near the "Télécabine de la Tania" terminal at the height of 2000 meters.
Since that time, the company has always been family-owned. Savoyarde specialties and meat and fish dishes make up the menu.
They have recipes that have been modified for kids. You will be glued to your seat in the afternoon sun, and regular live music completes the ambience.
La Cave Des Creux, 1850
This is a beautiful location on the hill with excellent views across the valley towards the Grand Bec and the chance to see the Courchevel Altiport in action.
Don't let this restaurant's modest beginnings deceive you; it serves some of the mountain's top meals.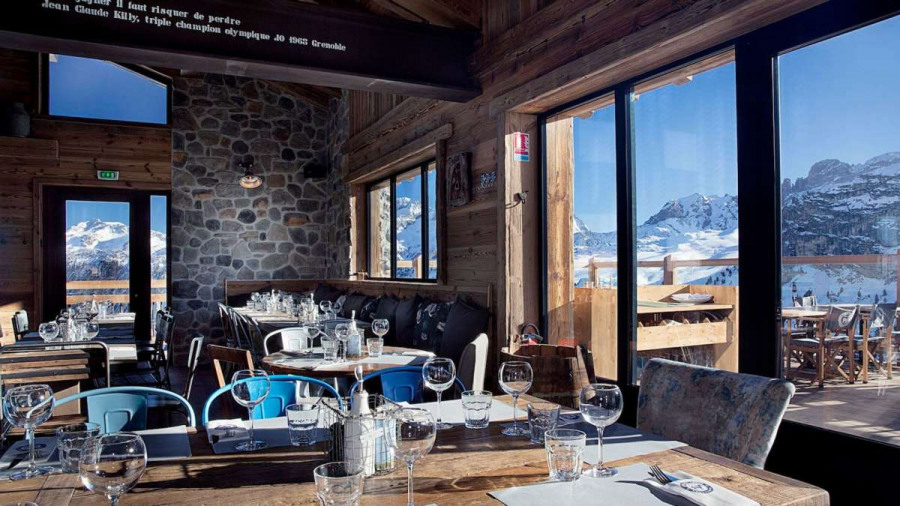 The wine menu is enormous, and it is simple to get lost while looking and nibbling. The original farming and cheese-making machinery are still exhibited in the cellar for visitors seeking a little more culture.
Les Peupliers, Courchevel Le Praz
This family-run hotel has long been a favourite among tourists. It is located in the picturesque village of Le Praz.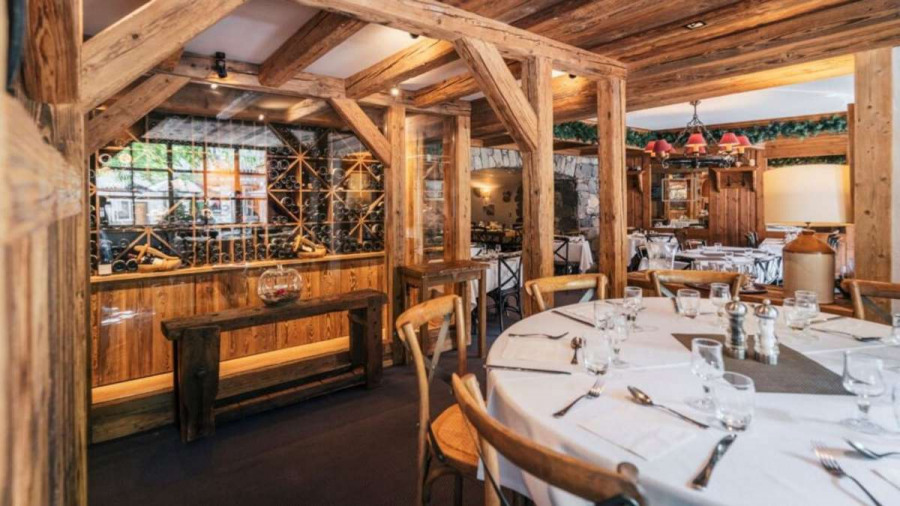 The atmosphere at La Table de Mon Grand Pere restaurant is calm. The pleasant employees and first-rate service at lunch and supper make every meal special, whether a romantic dinner for two or a lunch with friends.
AFFORDABLE PLACES TO HAVE A PERFECT SKIING HOLIDAY IN COURCHEVEL
Courchevel has a reputation for luxury and top-notch skiing and caters to affluent travellers.
Rich and renowned people love it because of its lovely towns and convenient access to the Three Valleys, the biggest combined ski region in the world.
But there are also less expensive options at this resort, so it's not just for the extremely wealthy.
Courchevel (1850)
Courchevel 1850 is the ideal spot for you if five-star, luxury, and boutique hotels are your guiding principles in choosing a place to stay.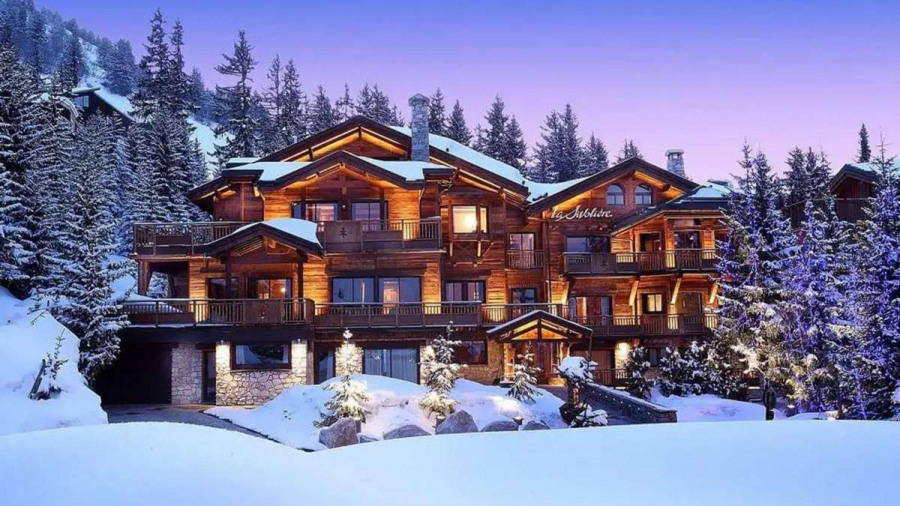 The most opulent hotels and exquisite chalets that a lot of money can purchase may be found at this resort.
The slopes of Courchevel and the Three Vallees are the easiest to access from there. Obviously, you have to pay a little extra to stay here, even if a few more reasonably priced self-catering flats and catered chalet rentals are available in places like Le Plantrey.
Courchevel Moriond (1650)
A growing number of travellers are choosing to visit Moriond as a standalone resort because it has a ski area that connects to Courchevel.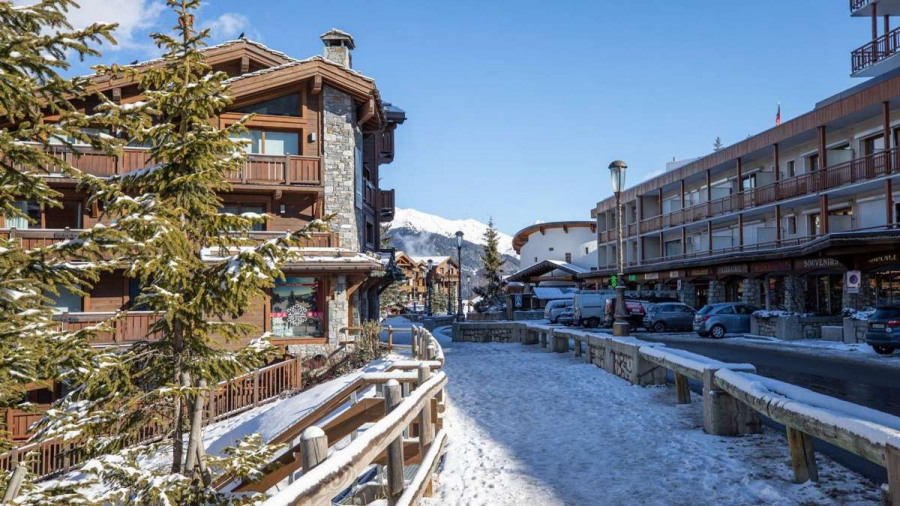 Moriond offers more reasonably priced lodging options on all fronts, including a wide selection of hotels, chalets, and flats.
Compared to the pubs and restaurants of Courchevel, Courchevel Moriond boasts a more laid-back atmosphere and an excellent nighttime scene.
Courchevel Village (1550)
Courchevel Village is a wonderful medieval Alpine village much quieter than Courchevel 1850 or Courchevel Moriond.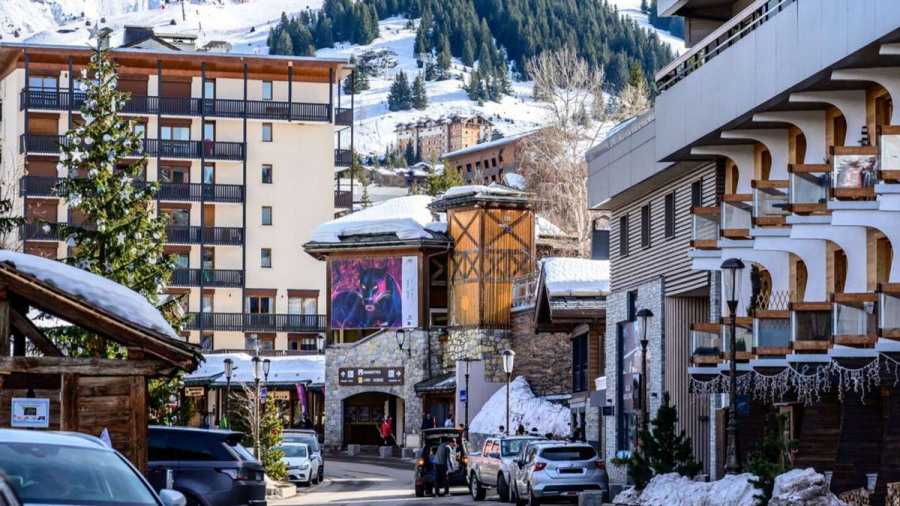 It is not recommended for individuals wishing to party and take advantage of the nightlife because it is more challenging to get to these busier places at night.
Having said that, getting to the main ski area is very simple, and getting to Courchevel from Courchevel Village itself only requires a chairlift or gondola ride. The cost of hotels, apartments, and chalets is also lower here, as are the prices at the local taverns and eateries.
Courchevel Le Praz (1300)
Another wonderful family vacation spot with easy access to the main ski slope is Courchevel Le Praz.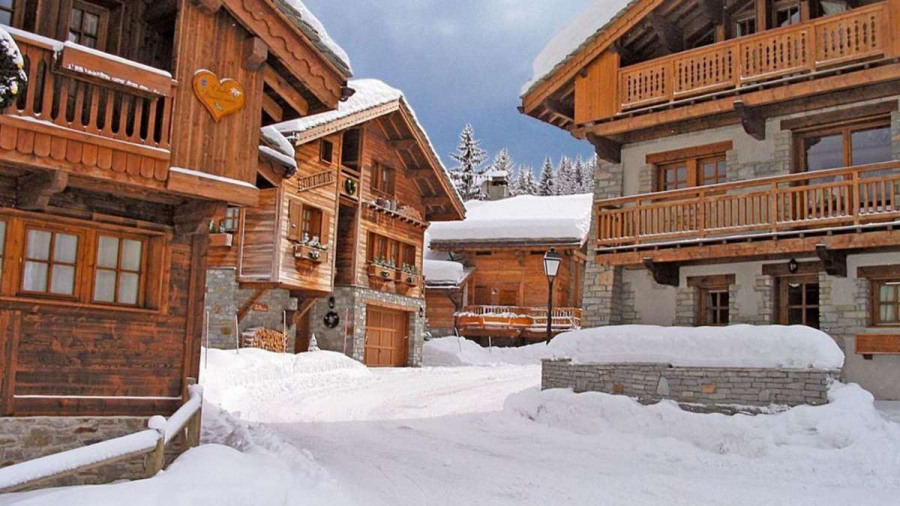 Le Praz provides less expensive lodging for people seeking a more sedate ski vacation in Courchevel, similar to Courchevel Village.
There are several different flats and chalets available here.
La Tania
La Tania is a little resort with attractive stone and wood-clad structures. It can provide less expensive lodging options than the other Courchevel villages.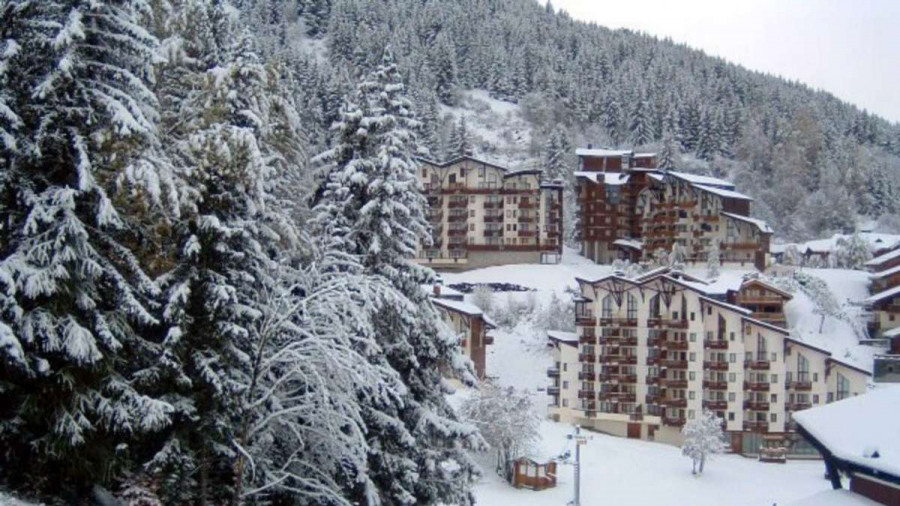 The town has grown, has several fantastic bars and restaurants, and is now a recognized ski resort. It is especially well-liked among British tourists seeking an affordable Courchevel ski vacation.
3 NON-SKIIING ACTIVITIES THAT TRAVELLERS LOVE TO DO IN COURCHEVEL
Courchevel is more than just a ski resort; it's a complete winter experience. Once you're done with skiing, there's a never-ending list of things to play in Courchevel.
Paragliding over the Courchevel ski area
Fly over the world's largest ski resort - Courchevel, and rediscover the unparalleled freedom only paragliding can provide.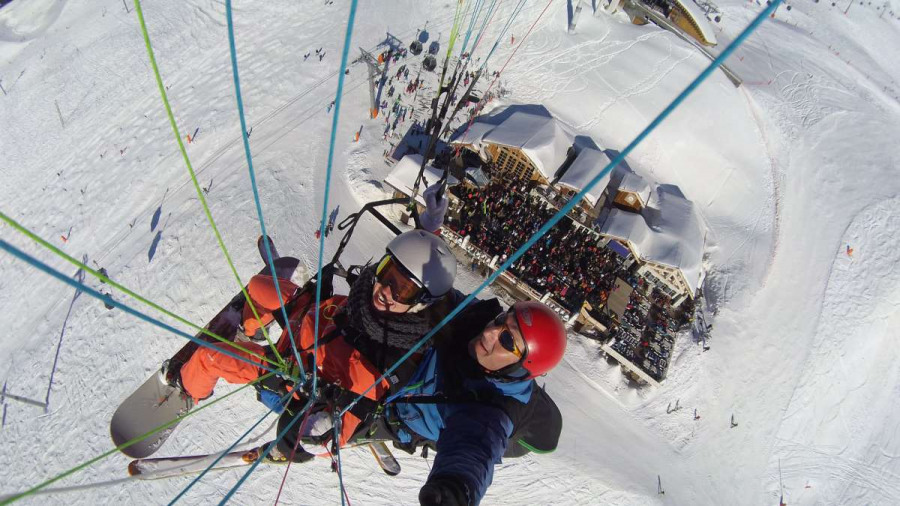 All you have to do is take in the breathtaking sights slowly opening up before you as you grow accustomed to your pilot.
The sensation, which begins with a slide and continues in the air while wearing skis, is undoubtedly distinctive.
Hiking on the Rosière and the Crête de Mont Charvet
When leaving Lac de la Rosière, there is a hiking trail not far from Courchevel 1650. It is situated amidst stunning craters that rain and snow have eroded into the gypsum.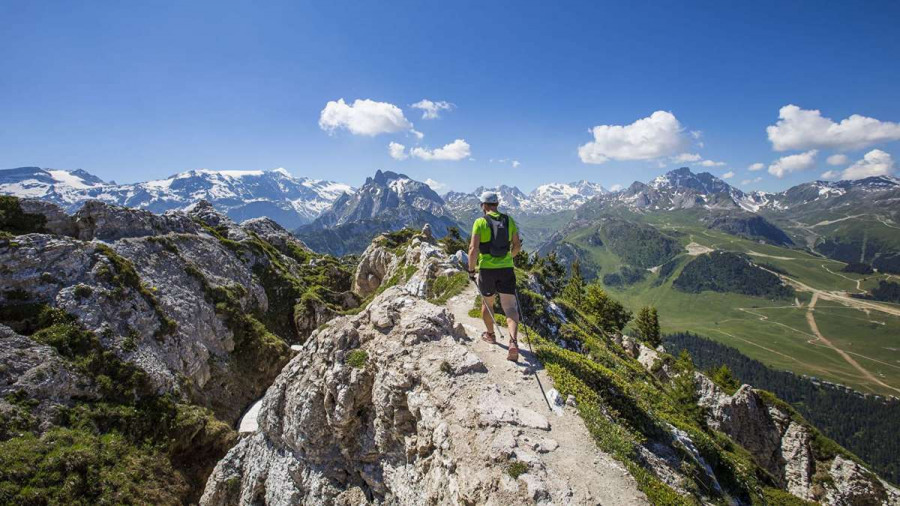 The view from Mont Blanc to the main summits of the Vanoise is spectacular, in addition to this geological uniqueness.
The Crêtes du Mont Charvet trek takes 5 to 6 hours to complete and is moderately difficult. It will be an excellent experience for you.
Rafting on the Doron de Bozel river
Rafting is a family activity where kids as young as 8 can participate in a 45-minute discovery drop.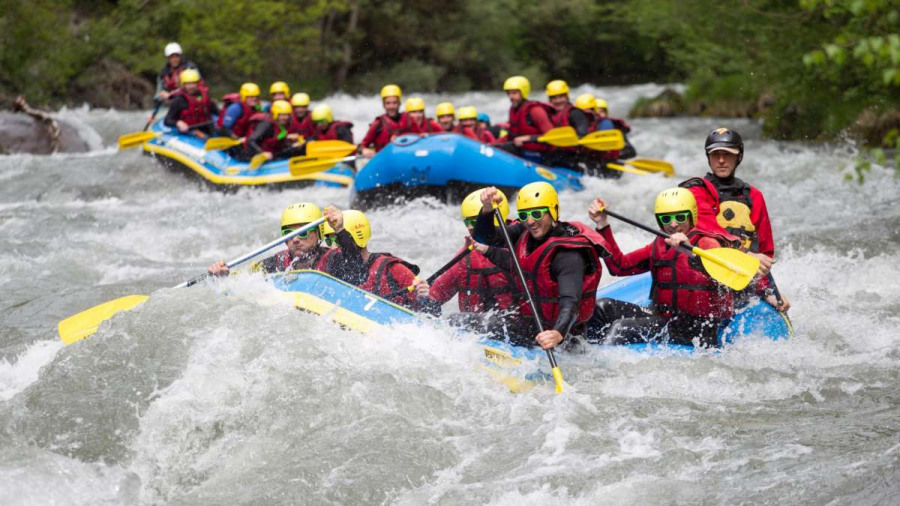 They are permitted to accompany you on the Torrent du Doron de Bozel for a sporting course if they are older than 12 years old.
The course is one of the most well-known activities in Courchevel!
Find out more interesting information ->