Top 5 Best Private Chalet Hire for a Vacation to Remember
21/02/2023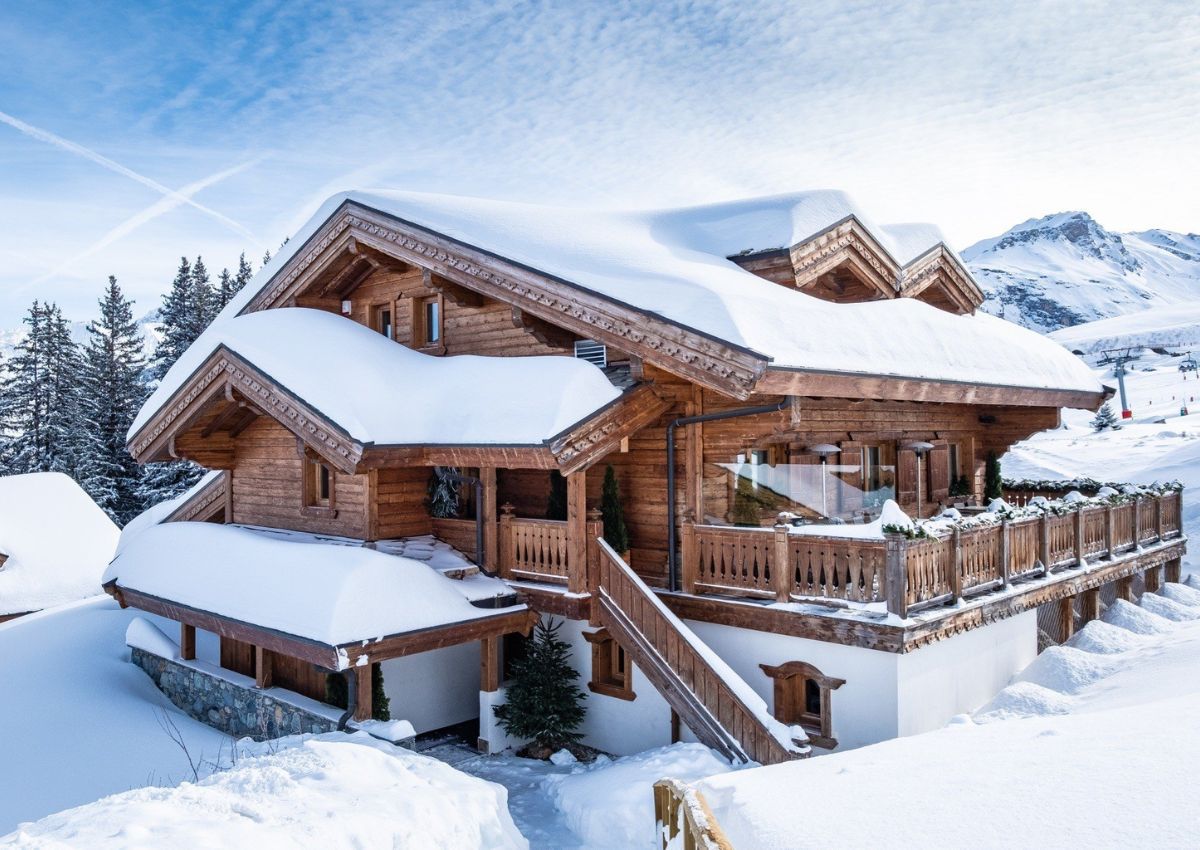 Are you planning a luxurious ski vacation in 2023? Look no further than the top 5 best private chalet hire locations! From the magnificent ski-in, ski-out chalet nestled in the heart of Meribel to the sumptuous, spacious alpine-style chalets with incredible views - these amazing chalets will make your holiday something to remember. Enjoy a glass of champagne on a sun terrace, relax in a hot tub, or warm up by a roaring fire in the sitting room.
Perks of renting a private chalet
Privacy
One of the most important benefits of staying in a private chalet hire is privacy. Chalets, as opposed to hotels or resorts, are self-contained units that are not connected to other properties.
This means that other guests won't be able to see into your unit, and you'll have more control over who has access to your room. You have your own private space where you can feel at ease and spend time with family or friends while living under the same roof. Make your own atmosphere, whether it's quiet and relaxed or lively and festive.
The space
The choice is yours: cosy, modern, colourful, minimalist... A chalet (or chalet-style apartment), an icon of alpine culture, provides a genuine change of scenery and a warm, welcoming atmosphere. Mountain charm at its finest.
The services
Change of linens, cleaning, grocery delivery, private chef or driver services, airport taxi transfers, babysitting, renting ski or snowboard equipment, or ski passes, hiring a private coach or instructor, yoga, massages, and resort activities are all included. The estate agency will provide all these services based on your preferences and the quality of your accommodations. You can even choose between fully catered or self catered service to your liking.
A welcome from a local team who will let you know about the attractions and events not to be missed can be arranged at the agency or right on the property.
Amenities
Private chalet hire typically includes all of the amenities required for a comfortable stay. The majority of chalets include fully equipped kitchens, cozy fireplaces, and plenty of space for relaxing and entertaining.
Exposure to nature
Staying in a private chalet hire allows you to be close to nature. When you stay at a hotel or resort, you are usually restricted to the grounds and do not have the opportunity to explore the surrounding area.
When you stay in a chalet, however, you can easily venture out and explore the surrounding area, which can be a great way to learn about the culture and traditions of the place you visit. Hikes, bike rides, and scenic drives are all options.
Top 5+ private chalet hire
Chalet The Lodge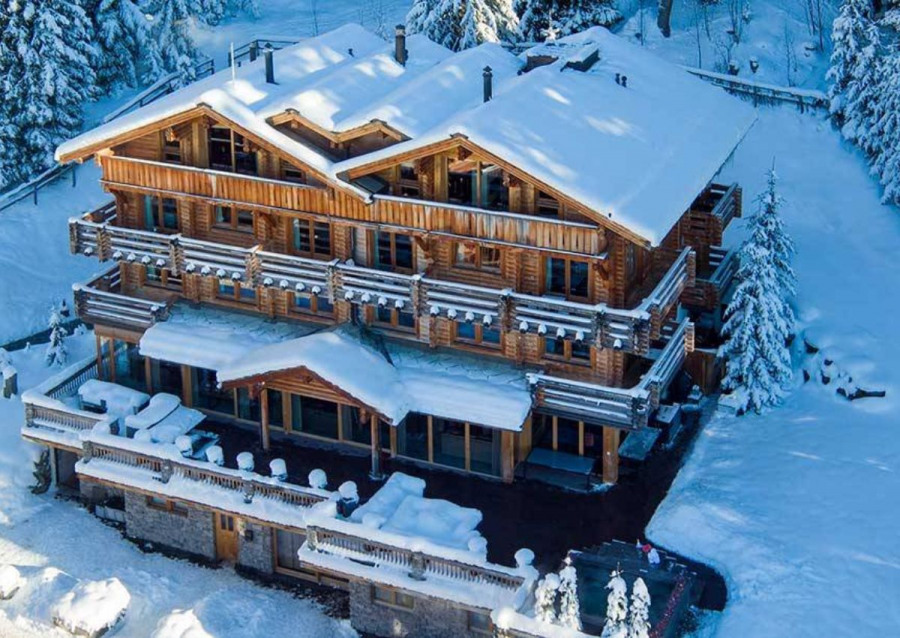 Sir Richard Branson's stunning nine-bedroom chalet in Verbier, Switzerland, one of the Alps' most exclusive resorts and Europe's hottest ski destinations, is known as The Lodge.
The Lodge is perfectly located for the slopes, located on a quiet road just 250m from the main ski lifts and backing onto one of the returning pistes. The Lodge can sleep up to 18 adults in 9 bedrooms and up to 6 children and young adults in a bunkroom.
When the weather is nice, you'll probably spend a lot of time on the mountain, but when you get back to The Lodge, there's still plenty to do! Remove your ski or hiking boots and unwind in the lounge with a cool drink curled up on a comfortable sofa. If your muscles ache, relax in the private indoor heated pool or soak in the indoor or outdoor hot tubs.
Chalet Grande Maison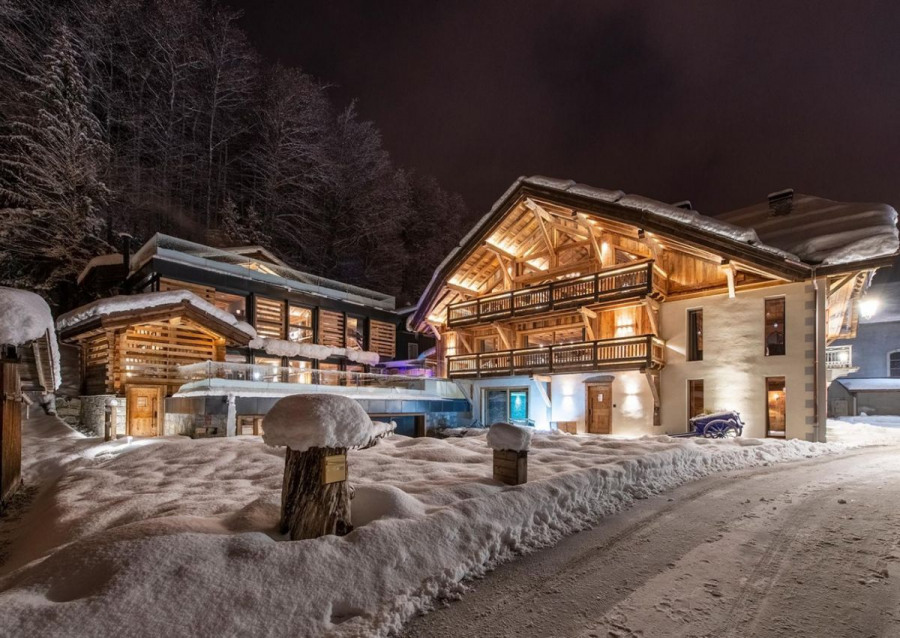 La Grande Maison, which consists of La Maison and the adjacent Owner's Residence, is ideal for larger groups seeking an uncompromised luxury alpine stay.
What they've created is truly special and one-of-a-kind. An exceptional townhouse in the mountains, a one-of-a-kind residence. La Maison successfully combines everything that is good about a traditional ski chalet with the magical design inspiration of a grand residence from another era. There are six spacious en suite bedrooms, an impressive spa, and the most incredible living space set out on the top floor beneath the beauty of the exposed timber structure.
Chalet Lena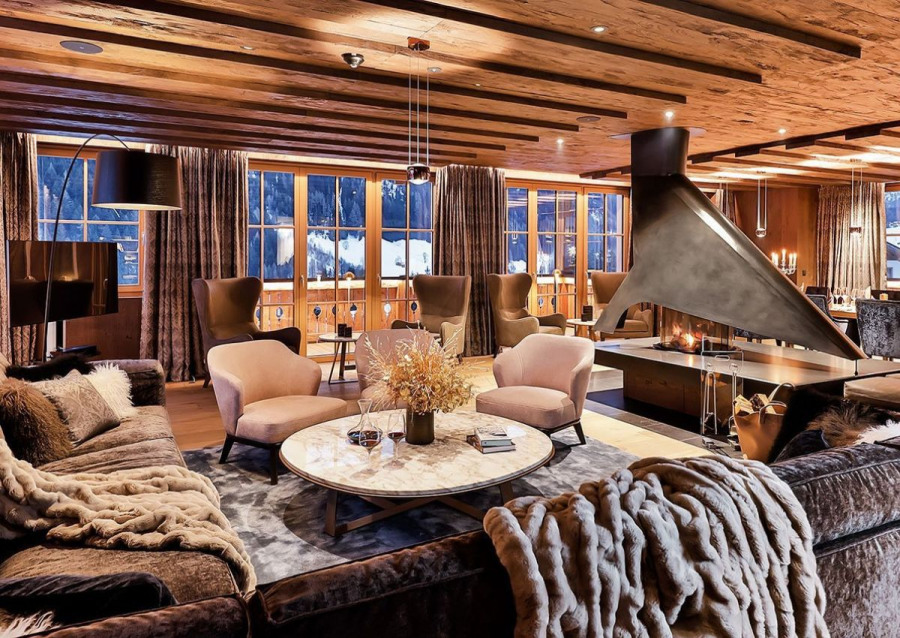 A few minutes in our private shuttle service from the Nassereinbahn lift station, Chalet Lena is one of St. Anton's finest private residences. It is located in the peaceful neighborhood of Nasserein.
The chalet, which has 900m2 of living space and can accommodate 17 guests plus an additional five, has five exquisitely designed floors and unobstructed views of the breathtaking St. Anton valley.
Relax in the state-of-the-art spa and wellness center, which is tastefully furnished with Finnish and Bio saunas, a steam room, and a contemporary gym with views of the indoor/outdoor pool and hot tub.
Chalet Husky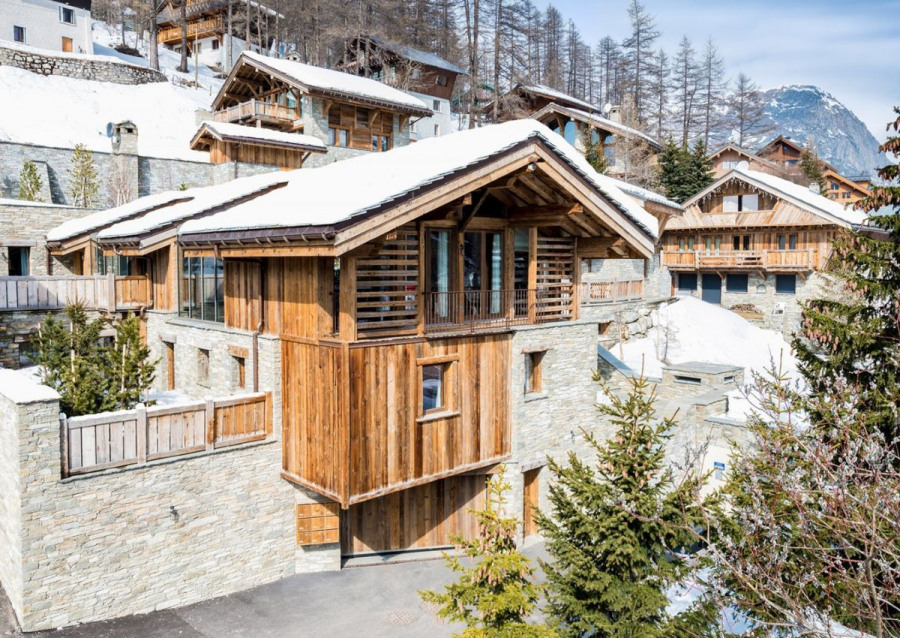 Private chalet France that is trendy and modern with an amazing wellness area! Chalet Husky combines the best elements of a mountaineering experience in the comfort of your own home away from home with its spectacular see-through atrium garden, indoor wall climbing, archery, and rifle shooting range, and a contemporary take on Alpine décor.
Its unrivaled selection of amenities, which cater to every wellness whim, includes a massage room, hot tub, sauna, and hammam. Not to mention a sizable pool with glass sides and a waterfall!
Chalet Lapin Blanc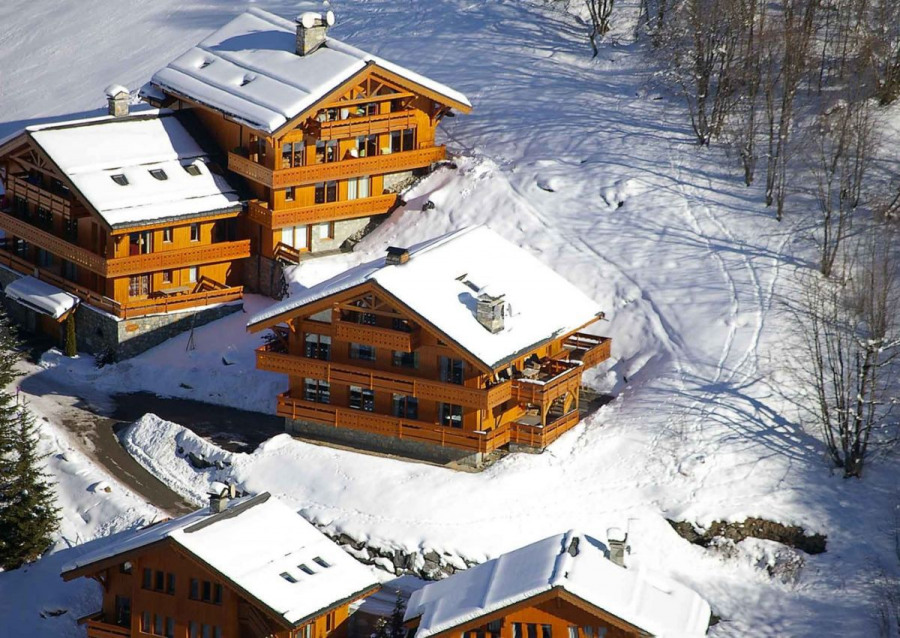 One of the most opulent and well-located chalets in the valley, this ski-in, ski-out property is tucked away in the center of Méribel. This stunning chalet, which is magnificent from the outside, has four floors and is surrounded by sun-drenched wraparound balconies that provide enviable views of the mountain's Tougnète side.
This luxurious home away from home balances spacious alpine style with much-needed comfort, making it the perfect retreat after a long day on the slopes. It is lavishly furnished throughout with local wood and stone and sprinkled with British and French aesthetic.
The enormous sitting and dining room, which features a large open log fire in the middle, has to be the highlight of the chalet. The dining area can comfortably seat 14 people, and the sense of space is amazing because the sitting room opens to the mezzanine above.
Conclusion
Overall, if you're looking to have an unforgettable vacation in 2023, hiring a private chalet is an excellent way to experience an exclusive and luxurious vacation. With its beautiful scenery, luxurious amenities, and excellent experiences, it's easy to see why these top 5 private chalet hire locations are some of the best places to stay.