5 things to consider when booking your friends' ski holiday
04/09/2019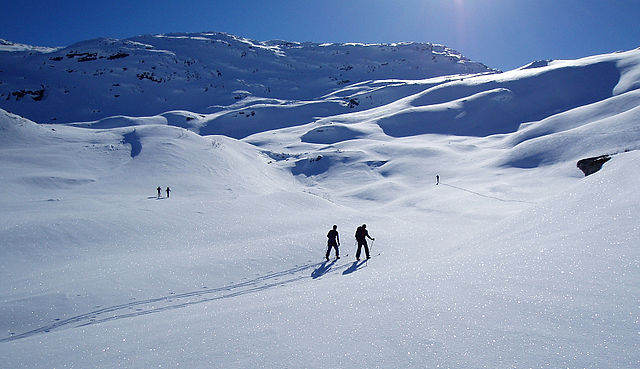 Going skiing with a group of friends can be fantastic fun! But if you've never organised a ski trip before, or are trying to organise a big group of you, the planning can feel like a big hurdle before all the fun can begin. Make sure everything goes smoothly by following our top tips:
Choose the right group
Skiing with a huge group can only add to the potential fun to be had, but can also be harder to organise. Try and ensure everyone skis at a similar ability, so that no one is left skiing alone. If someone is less experienced, make sure to get them some lessons to get them up to speed!
2. Choose the right resort for you
Decide what you want to do in the evening, whether that be staying in and relaxing by a fire, or apres followed by bar-hopping all evening, and pick your resort based on what it can offer your group. Make sure you know how to get around beforehand, so if you end up out late each night you know how to get home safe!
3. What time of the year to come
If you're not teachers and restricted by skiing in school holidays, then consider coming in a non-peak week to avoid the school holidays rush. You can also coordinate your trip with different events happening, such as the Piste Bash festival in Meribel during March.
4. Flexibility with accommodation
Especially for big groups, accommodation can become scarce quickly. Being more flexible with your accommodation, and being willing to use sofa beds or bunk beds, could bag you a better deal. Make sure you know what everyone's comfortable with and book in advance to get the perfect property for you.
4. The more of you, the cheaper your ski passes
Make sure you book your ski passes together to get the best discount. If there are two of you, you can benefit from the duo discount, and if there are three or more of you, you can get the tribu rate discount!