Luxury Family Ski Holidays With Childcare
11/01/2023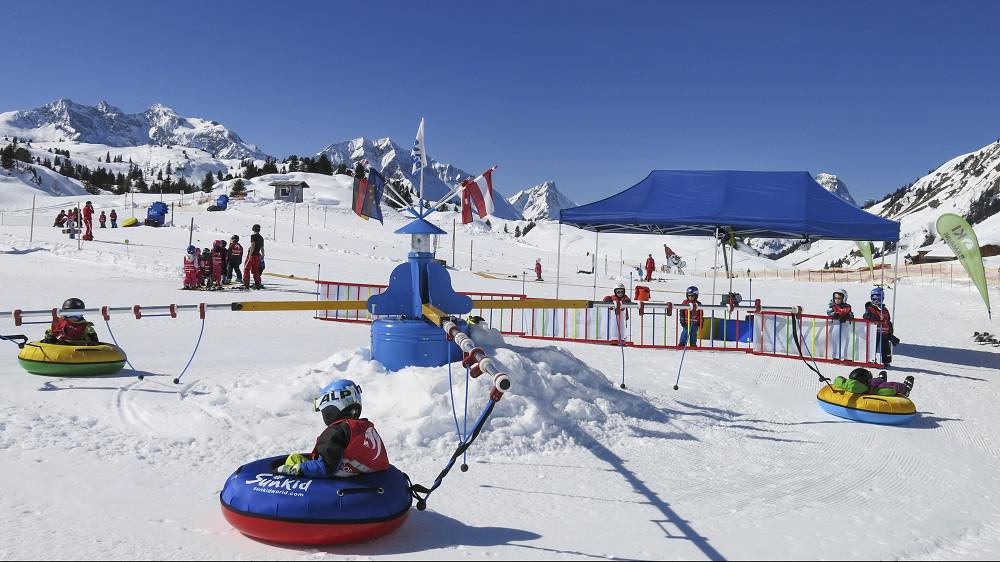 Taking a family vacation is a great way to bond and create memories. However, adults will also need their own time to relax and unwind. Therefore, resorts with childcare services are very important to help all family members have their own comfortable and happy moments. Read the article below to learn about luxury family ski holidays with childcare at Courchevel.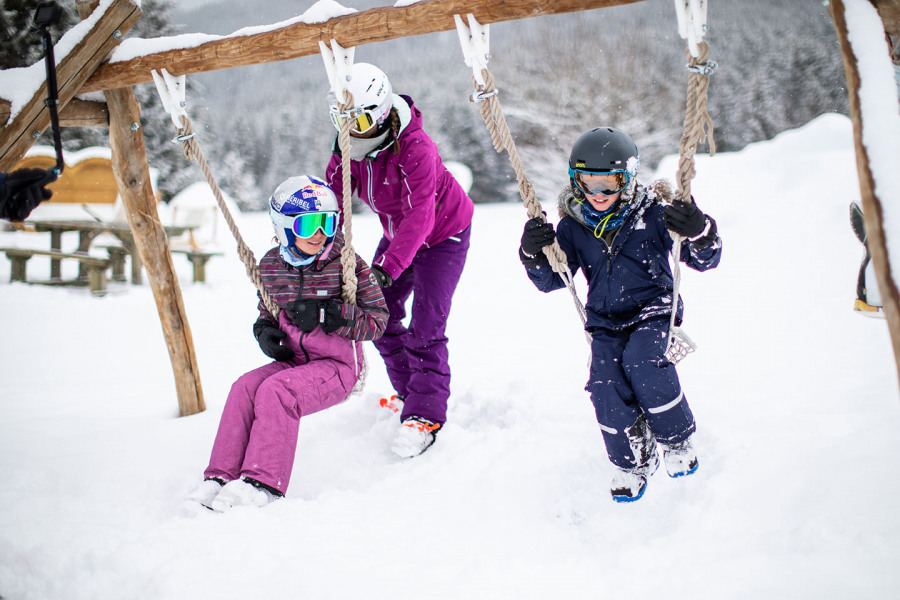 Private childcare service
5 luxury family ski resorts with childcare at Courchevel
Courchevel is a famous ski destination not only in France but also in the world. There are many hotels and resorts with diverse design styles and modern services. But not all resorts have childcare services, and here are 5 luxury family ski resorts with childcare at Courchevel.
Annapurna
L'Apogée Courchevel
Barrière Les Neiges
Le Lana
La Sivolière
Now, let's find out in detail the characteristics and strengths of some of these resorts
Hotel Annapurna
Hotel Annapurna has the perfect location for a unique alpine experience! Located in the heart of the 3 Valleys, the largest ski area in the world, Hotel Annapurna has established itself throughout the years as a standard among luxury hotels in Courchevel.
Located at the top of Courchevel and offering ski-to-door access, the family-run 5-stars Hotel Annapurna features a spa and wellness center. The on-site restaurant has a south-facing terrace with panoramic views and serves delicious food. In the evening, guests can relax with a cocktail from the bar. Other services at Hotel Annapurna include a concierge, ski equipment rentals, a children's games room, meeting rooms, and a 24-hour shuttle service around the ski area, ideal for families.
Estimated price from 1,500 USD for a superior room with a mountain view to 10,000 USD for an Everest suite.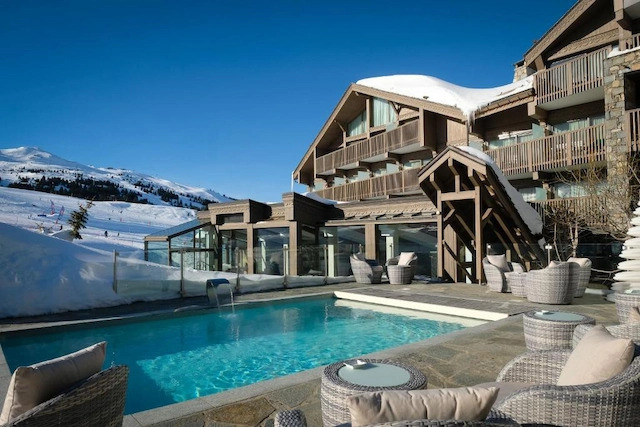 Hotel Annapurna
L'Apogée Courchevel
L'Apogee Courchevel is designed with luxurious individualism in honor of Le Jardin Alpin, the finest location of Courchevel 1850. With ski-in and ski-out facilities offering immediate access to the highest slopes in this first-class ski resort, guests and their families are promised one of the most immersive skiing experiences in the world.
Featuring direct and private access to the ski slopes, L'Apogée - an Oetker Collection Hotel is a palace located in Courchevel, 2 km from 3 Valley Ski Resort and 25 km from Moûtiers. The rooms are decorated in a contemporary style. Suites also have a seating area, and guests can enjoy mountain views from their rooms. At L'Apogée, you will find an elegant smoking room, a hair salon, and luxury shops on site. Guests can relax in the wellness center with Sisley Spa. This property also houses the largest children's club in Courchevel.
Estimated price from 1,700 USD for a superior room to 12,000 USD for a Super Suite.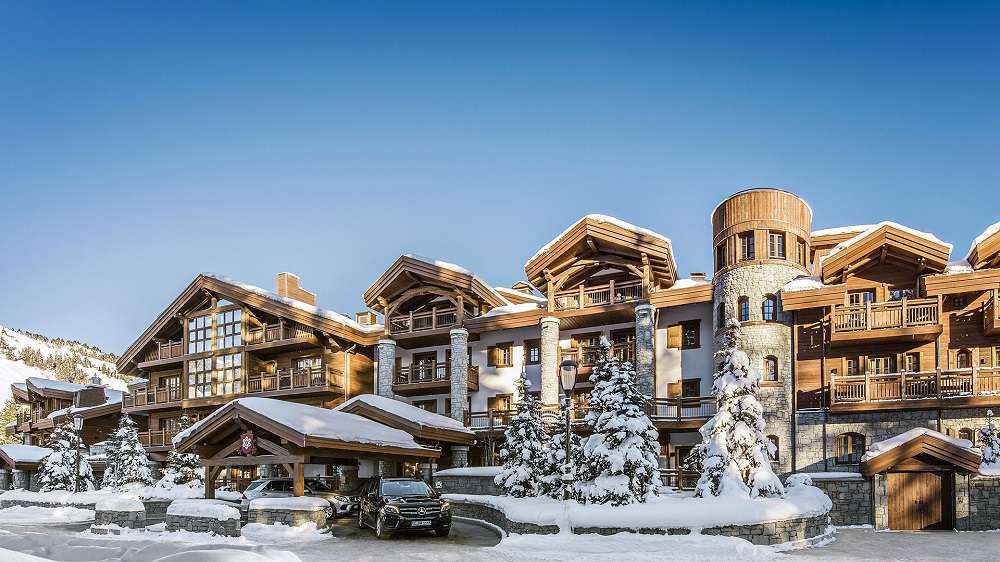 L'Apogée Courchevel
Barrière Les Neiges
Barrière Les Neiges is like a magnificent Palace nestled in the heart of the Three Valleys - the largest ski area in the world - Courchevel offers more than 600 km of ski slopes. The resort is designed in the warm style of mountain chalets and is displayed with elegant modern furniture. It is the ideal location to enjoy a unique experience in a pristine natural environment.
Hôtel Barrière Les Neiges Courchevel is located in the Courchevel resort, featuring ski access on your doorstep and a ski school. The hotel also offers a sun terrace, mountain views, a spa, and a swimming pool. The hotel has a drinks bar and 2 restaurants, offering guests a dining experience with a fusion of French cuisine and local flavors. Ski equipment rentals, a ski school, and a children's club are available on-site.
Estimated price from 1,500 USD for a superior room to 12,000 USD for Apartment 3 bedroom.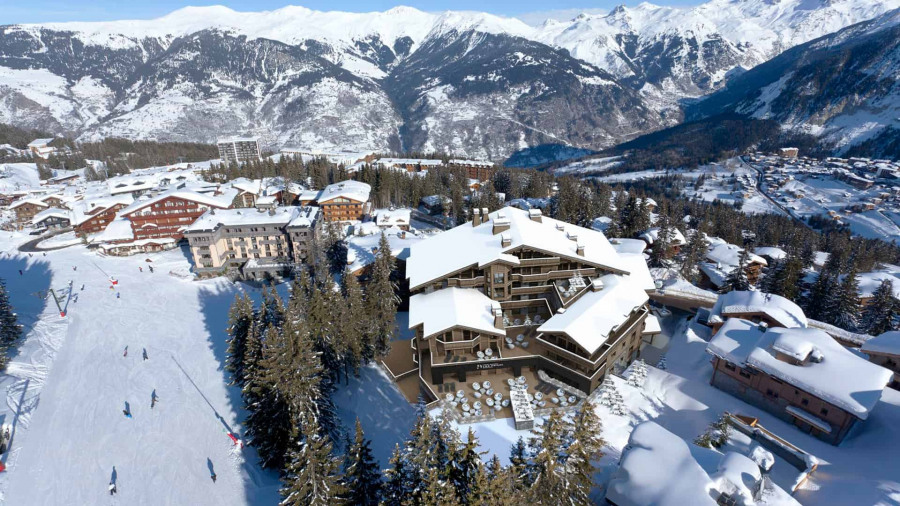 Barrière Les Neiges
Alternative choices for your luxury family ski holidays with childcare
Each hotel and resort provides different childcare services. Here are the TOP 3 childcare services parents are most interested in when experiencing ski holidays in the winter.
Private nannies and childcare
With the private nannies service, parents can rest assured of relaxing or going out to experience adult activities. The private nannies will come to your chalet and take care of the kids from eating, sleeping, and playing with them.
Finding ski resorts with activities for children is also a necessity. Surely parents do not want their children to experience the winter holiday by staying in their room for 24 hours. Some fun activities for children that resorts often have include climbing, ice skating, moriond racing, bowling, etc.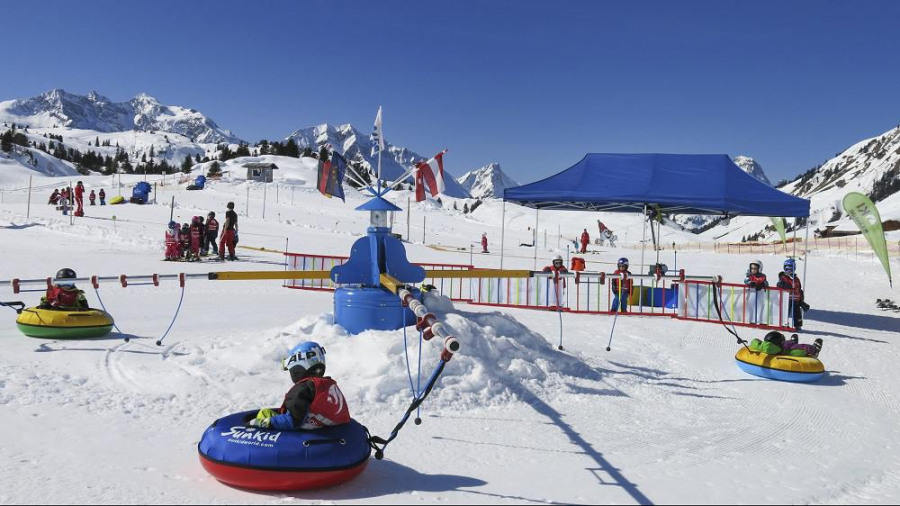 Activities for children at a ski resort
Going through the winter break without experiencing skiing is missing. Coming to the ski resorts, parents and children can study at the best ski schools. This activity brings back memories for the family and an opportunity to help children develop their passion and skiing skills.
=> Check out our kids services for more information.
If you're planning a family winter vacation, book accommodation at Courchevel-chalets-apartments. Here, we not only have a luxury resort at an attractive price but also provide childcare services to help members of each family have the best vacation time. With our reputable partners and the diversity and professionalism of childcare services, parents can completely trust our childcare services.