Insider Secrets: How to Score the Best Ski Rental Packages
30/07/2023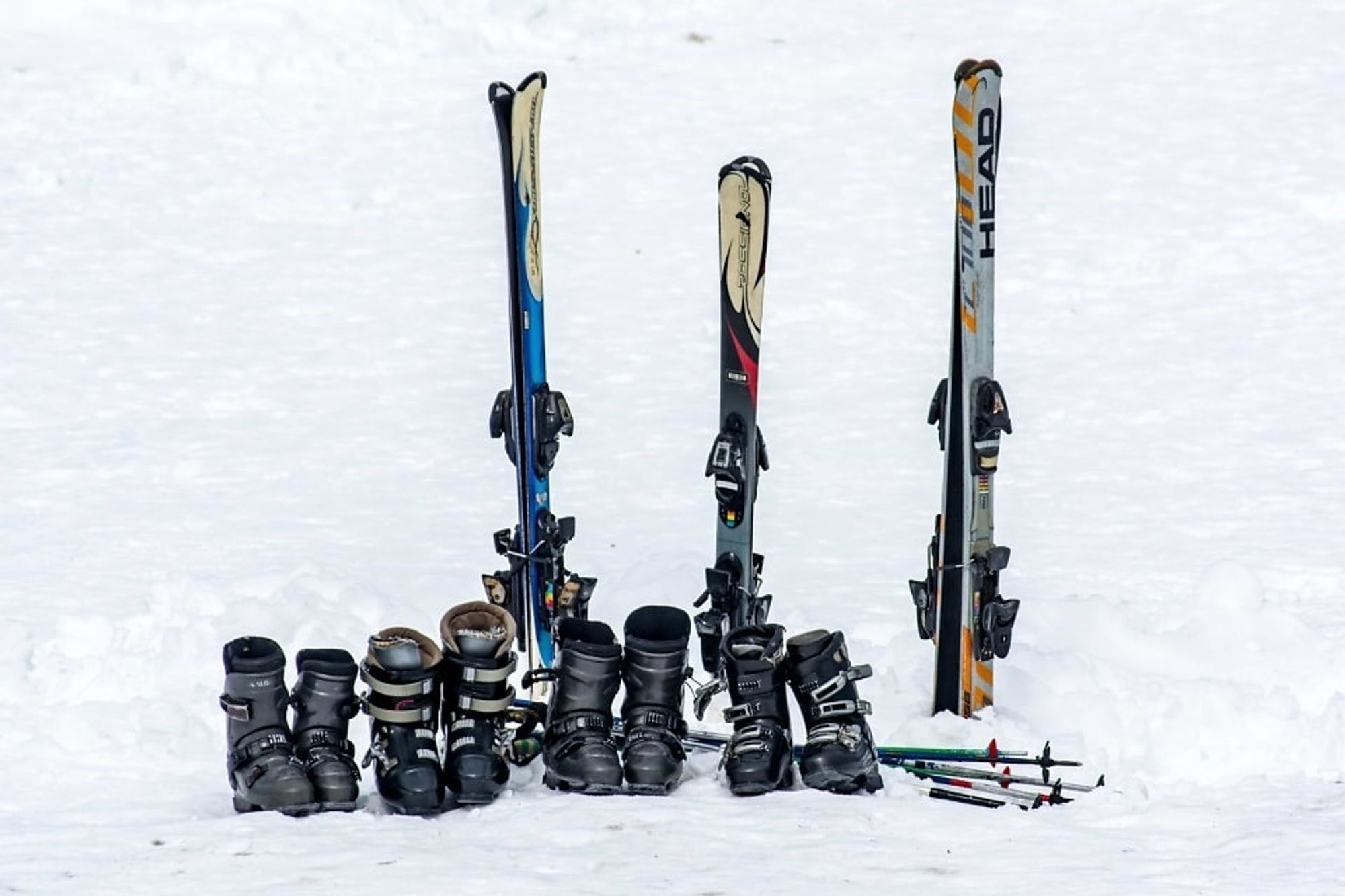 Ski rental packages are a great option for skiers, especially for beginners, children, and those not interested in investing in skiing yet. It helps save your spending and loads of hassle. Instead of lugging your skis out to the resort, you can have it delivered straight to your chalet.
Besides, ski lessons and rental packages can bring you lots of other benefits. Let's find out with us in the article below!
A Guide to Navigating Ski Rental Packages
Why Should You Rent?
The first benefit of taking the ski rental packages is its cost-effectiveness. It does not matter what your skiing level is; investing in ski gear is not a small problem. Especially if you're a beginner, you'd better rent skis before deciding whether you love the sport or not.
Owning skis also means that you need to pay more for the airline baggage fees when flying to and from the Alps. Plus, you'd better not invest in your children in this case since they grow quickly, and the equipment's size this year may not fit them next year.
Therefore, ski lessons and rental packages are an ideal choice to save your budget.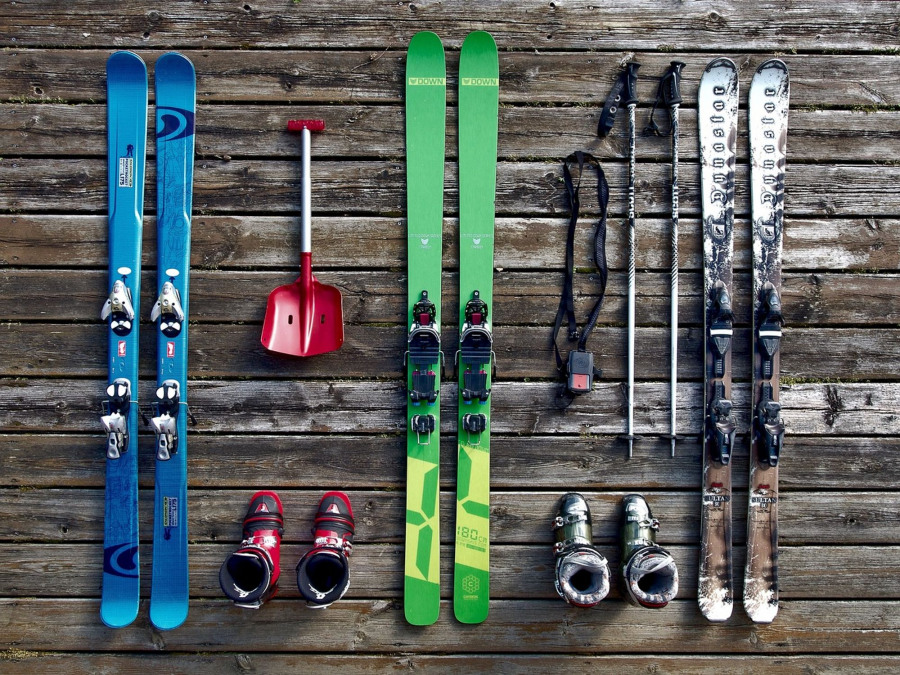 Get updated with the latest equipment.
Another benefit of ski rental packages is that you can always have new equipment with the latest technology since the ski hire shops update their stores regularly (usually every year).
In addition to having the latest skis, you can call the ski technician anytime when there's something wrong with your equipment. They can help you fix or change a new pair if needed. It's an outstanding advantage that you would not have while owning your skis.
Who Should Take The Packages?
The packages are suitable for those who can't or still are thinking about investing in the sport, who are new to skiing, or who don't want to spend time and effort repairing wear and tear, tuning up, or waxing the equipment. Plus, the packages are also a great choice for your children.
Where to Rent?
There are many options to get ski rental packages. You can rent it directly from your resort if they provide the service (and usually they do). With this option, you can store your equipment days and nights free (or sometimes, you may need to add a small fee).
The second option is renting from local ski shops for hire. Once you pre-order, you can pick up the equipment ahead without waiting in line. You can also have it delivered to your resort if you want (maybe with an extra fee).
Lastly, online renting is also possible. After ordering, the skis will be brought to your hotel.
What Can You Rent?
There's a long list of things available for you to rent, including skis, snowboards, boots, poles, helmets, touring skis, and other fun sports equipment such as sledges, snow bikes, mono-skis, and snowshoes.
Most stores have ski boots in all sizes and great selections of other equipment corresponding to your preference and skiing level. You'll have a chance to approach the latest generation products and the newest technology with ski lessons and rental packages.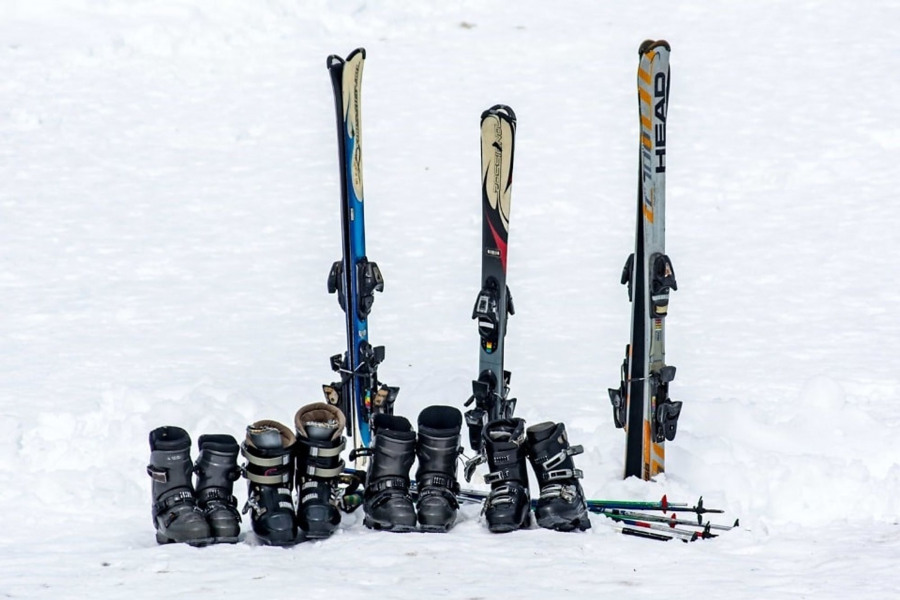 Regardings ski clothing; you should purchase for yourself a warm ski jacket and snow pants, a layer of long underwear, warm socks, gloves, and goggles. On the other hand, some places do offer skiwear for rent, such as high-quality windproof and waterproof ski jackets and trousers.
What Are the Types of Rental Packages?
Different stores offer different types of ski rental packages. But in general, there are some options, such as:
Basic Rental Packages
If you're new to the sport and don't have special requirements for the gear, the basic packages are what you need. It's quite economical, and you can get basic equipment to slide down the slopes, including skis, boots, and ski poles. Some stores may offer helmets and goggles in this package as well.
Seasonal Rental Packages
This option is getting more popular among skiers who plan to ski at least 10 days a year so that they can get the equipment for the whole season. The only disadvantage of this type is you need to bring the gear with you while moving from one destination to another.
High-Performance Rentals
This option is ideal for intermediate and advanced skiers who want to travel by air without bringing the skis but still can use high-quality gear. The package usually offers high-performance equipment, and you can choose from a wide variety of choices.
Demo Packages
Some shops now offer demo packages. You can try different ski gear during your ski day, making it a suitable choice and a good chance for those who are thinking of buying skis. By testing different equipment, you'll find out what type works well for you. If you decide to buy the gear afterward, you don't even need to pay for the demo package.
What Are the Tips for Renting?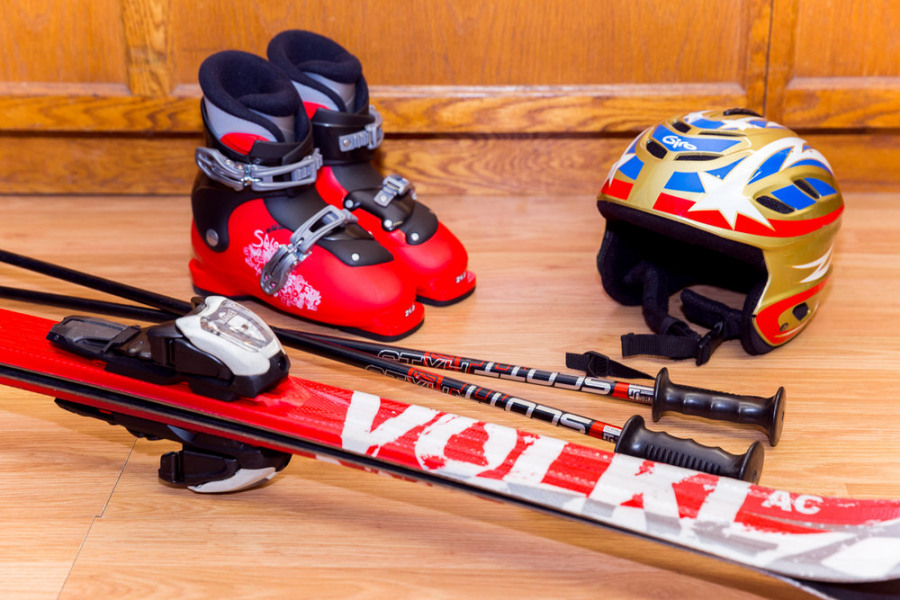 If you intend to rent ski gear, it's better to pre-book it to ensure your size is available. Pre-booking is particularly important when you go in the high peak season, so your skiing plan will not be affected. If you have a ski pass, ask the store for rental discounts if possible.
Go for the multi-day rental packages if you'll rent the equipment for your entire vacation. You can usually get a lower price with this option.
⇒ Maybe you'll be interested in: Thing you must know to avoid rental scam
Ski Rental Packages Pricing
The price varies depending on many factors, such as what kind of equipment you want to rent, what its quality is, how many days you will rent, and when you will need the packages (low or high skiing season). Different stores also offer different price ranges. The lowest cost you can expect is 12 euros per day.
The Bottom Lines
Ski rental packages are useful in many cases for both adults and children, beginners and experts. There are many options to rent, and it's also not difficult to find a store offering the service. To avoid crowdedness, you'd better pre-order. You also will have more choices before somebody else chooses it. Ask the store to consult you on a proper package.