Why Meribel over Marbella
17/07/2019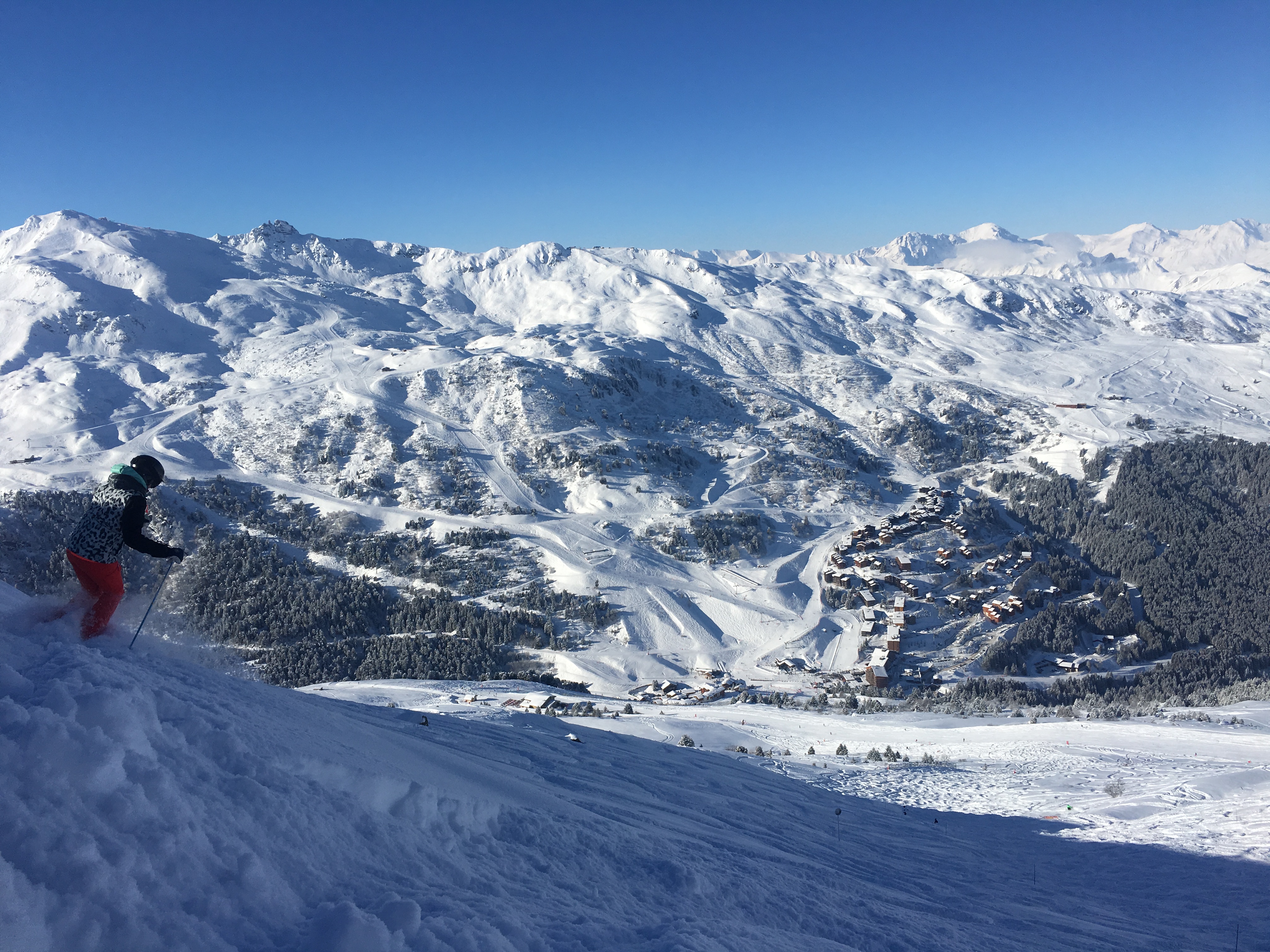 Have you never been skiing before and are looking to try something new? Or are you trying to convince your friends and family why you should go to Meribel instead of Marbella this year? Here are our top reasons to try out a holiday in the snow this year:
Family friendly
Skiing together is one of the best opportunities to spend great quality time together. There's nothing like skiing to get your friends and family to put their screens away and make life-long memories together. There's also plenty of children services on offer, and creches too, so that you can relax as much as possible!
Searching for some sunshine?
There is still plenty of sunshine in the Alps, especially if you come in Spring. Why not switch up your holiday and sunbathe on the slopes rather than the sandy shores, and admire the views of the snow-capped mountains.
Action-packed holiday
There's activities to please everyone, and far more to do than on a beach holiday. Having the chance to learn a new skill such as skiing or snowboarding is rewarding for all ages, and keeps everyone entertained, whilst getting everyone to do some exercise. There's a huge range of activities from skiing, ice skating, sledging, snow shoeing, paraskiing, and the list goes on! These are unique opportunities you can only experience in the fresh mountain air. If your ideal activity is still swimming in a pool, then choose a property with pool access or a hot tub; there's nothing quite like the contrast of a warm pool, surrounded by the snow.
Double the partying
If you and your friends are looking for a fun-filled holiday, then look no further than a skiing holiday. With double the trouble of apres after a hard day skiing, and plenty of late-night events, there is loads to keep you occupied. Different times of the year bring you different festivals and events, with the piste bash festival happening in March in Meribel, and the 360 bar in Val Thorens attracting plenty of DJs for apres events throughout the season.
A slice of its own history
If you're looking to explore a little culture when you're away, there's plenty of Savoyard history and traditions to get involved in. Whether you want to admire the traditional Swiss architecture style in Meribel, the idyllic traditional village of Les Allues, or the museum in Saint Martin, there is loads to choose from.
Fantastic food
If you're a foodie, there are so many amazing restaurants to try out, offering a whole range of cuisine. There is nowhere better to try out traditional Savoyard style food, like fondue, raclette and steak, than in the mountains.