How to get fit for skiing
16/10/2019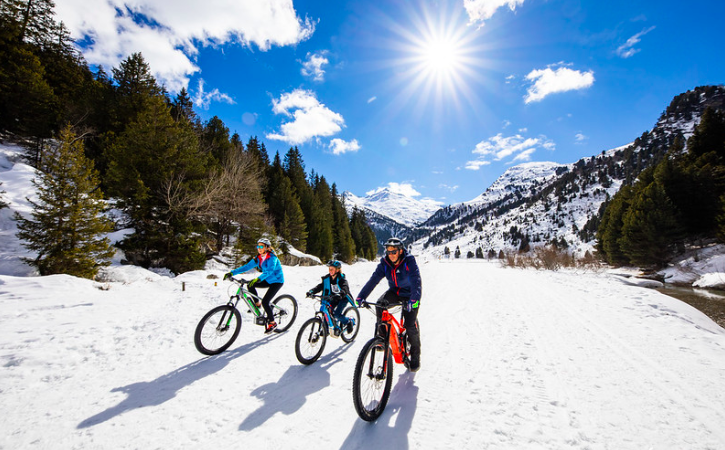 Wanting to get fit before you go skiing? Here are our quick tips on how to get your fitness levels as well as your excitement up before you set off!
Pre-existing injuries:
Existing injuries could potentially come under more strain whilst skiing or snowboarding, so it's imperative that you know how to look after yourself.

Speak to a specialist if you are worried before you go, about what exercises are best to prepare you before you go, and to keep you safe while you're out there.
Get walking
If you want to make sure you can stay out skiing and then dance your heart out at apres, then you need to make sure your cardiovascular fitness levels are up. Any type of cardio exercise is good. Start walking and then start running…. Even going on a walk once a day will help!

Cycling involves both cardio exercise and core balance so get started on two wheels to prepare you for being on two skis.
Working out
You don't have to pay an expensive gym membership to get fit for skiing

It's especially important to train your legs as they will be worked out the most by skiing, and your knees will have the most pressure on them. Use the leg press in the gym, start squatting more and incorporate exercises focused on balance into your routine.

Red Bull has compiled a really useful list of exercises to try out in the gym.

Check out Chemmy Alcott's - four time Olympian and honorary president of the ski club of GB - youtube fitness videos on how to get fit for skiing.
Get lessons
When you're out there it's important to be as confident as possible to avoid injury and make sure you are skiing in the correct position so that you don't get tired as easily.

We work with a great range of ski schools that offer both group and private lessons. Take a look here.

Don't forget to take plenty of water and snacks to keep you going throughout the day!