A Guide to Christmas in Courchevel
02/10/2019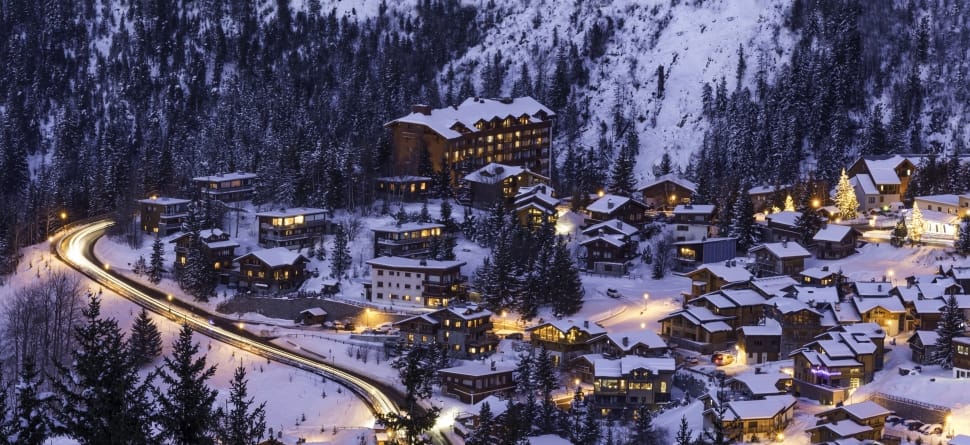 Christmas in Courchevel is a truly unique experience. Enjoy the beautiful sights of snowy slopes dotted with fir trees and all the festive fun put on throughout the week! The perfect family-friendly Christmas ski holiday.
The best part about Christmas in Courchevel is all the street events and entertainment they put on throughout Christmas Eve and Christmas Day. Don't miss out on Father Christmas sledding through all the towns of Courchevel on Christmas Eve, or the mesmerising fireworks display at the end of the day. The highlight of Christmas Day is certainly the Katchalene hosted in Courchevel 1650 with incredible performers, excellent music and magic! Courchevel is also home to the Chamallow party, and enjoy the smell of roasted marshmallows and the cosy atmosphere around the fire-pits.
Christmas is truly a time to treat yourself, and what better way to do so than by having a luxurious Christmas dinner at one of the resort's top restaurants. Le Cap Horn would be a beautiful stopping point for a luxurious Christmas dinner right on the slopes.
If you want a truly homely Christmas away from home, then why not consider having your Christmas dinner prepared and delivered to your doorstep? We partner with Huski who offer a package Christmas dinner so you don't have to cook!
Christmas in Courchevel would not be complete without some skiing of course. As the French traditionally celebrate Christmas on the 24th, the slopes will be perfectly quiet in the morning of the 25th, giving you time to ski before starting the festivities at Christmas Lunch.
Enquire with us now to book your home from home for this Christmas in Courchevel.