6 days of weather on your ski trip and how to cope with it
14/08/2019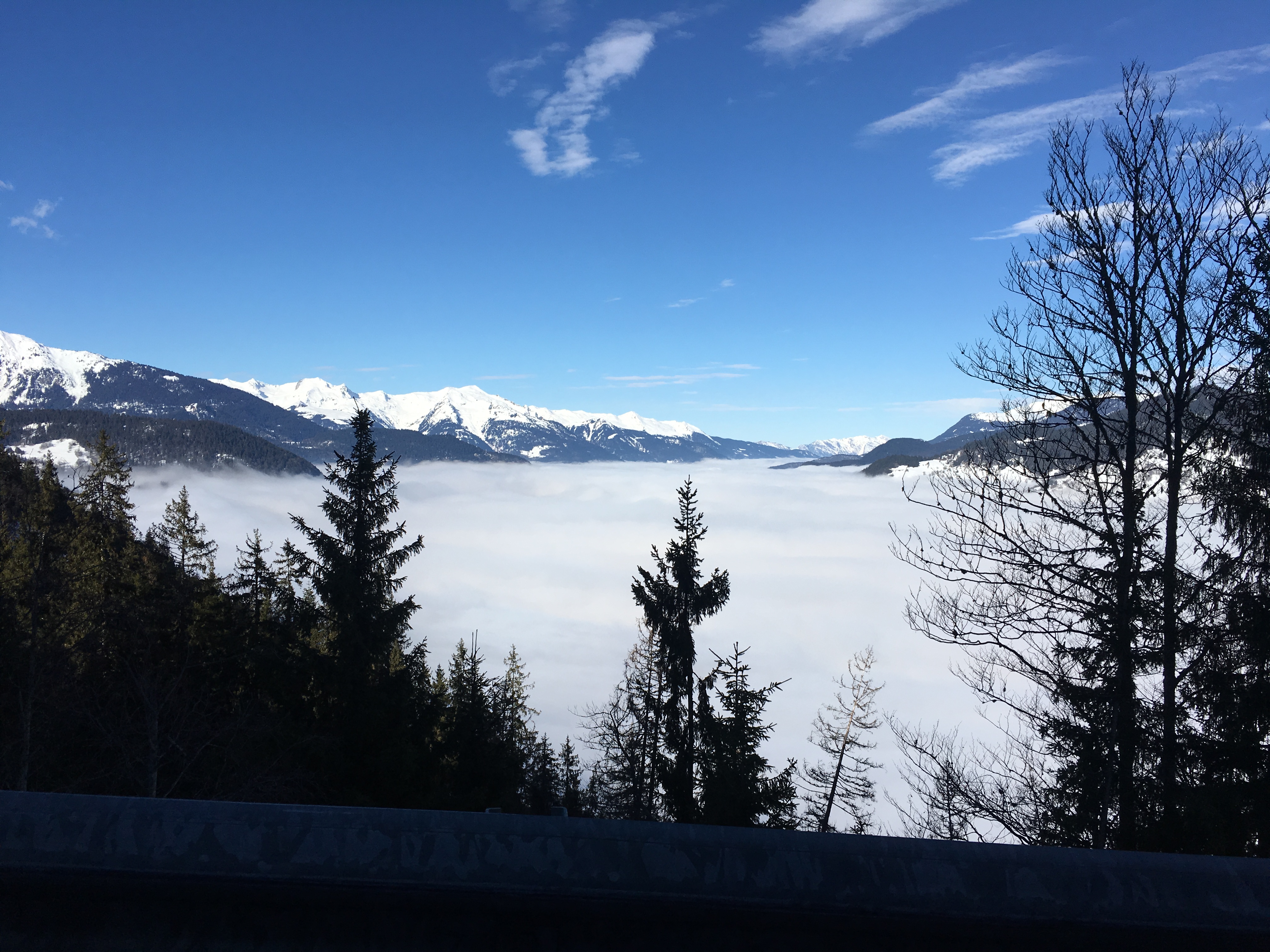 Are you wondering how to prepare yourself for all the different kinds of weather on your ski trip? Read our handy guide:
Bluebird day
There is nothing better than skiing on a sunny day with great visibility. To make sure you get the most out of it, make sure you pack the correct goggles for high visibility, with a darker lens and UV protection. Don't be fooled by the snow, and make sure you wear a high-UV sunscreen to protect yourself from the rays! A bluebird day, especially after great snowfall, is the perfect time to go off-piste, so if you plan to make the most of it then take your off-piste kit with you.
2. Cold weather
What you might expect to get the most of during your ski trip, especially in December and January, is the colder conditions. Make sure you take plenty of layers with you, including extra thermals, a buff for your face, and inner-gloves. Consider taking hand warmers for your gloves and boots to stay extra toasty! A common mistake people make is to wear two pairs of socks, which end up rubbing together and giving you blisters. So, opt for hand warmers in your boots instead. To keep cold children happy, take a few stops on the mountain for hot chocolate (and a vin chaud for the adults!).
3. White out day
On a white out day, it's important you stay as safe as possible. So, stay on the piste, stay low down, and stay together. Wear your low visibility goggles (yellow lenses) and if you are struggling to see, follow the poles on the side of the piste. Top tip- the poles which run along the right hand side of the piste always have an orange tip on them.
4. Rain
Make sure your skis/snowboard have sharpened edges in case the rain makes the snow a little icier. If it turns slushy instead of icy, then make sure you're extra careful. Go slower, and be careful of those around you. Bring extra layers with you in case you get wet or cold!
5. Snowing
We pray for snow days whilst we are away, but make sure you are well prepared for the snow to hit. It will inevitably be colder on snow days, so wrap up and bring extra layers. It's especially important to bring a face buff with you (and a spare one) to avoid ice burn on these days. Remember your low visibility goggles in case the snow gets heavy and visibility gets worse.
6. Windy
In high winds, it's important to exercise caution. We recommend avoiding off-piste as the avalanche risk gets higher, but if you do, the full kit is essential. Stay on wider pistes if you're not as confident so you give yourself as much space as possible.