Catering Services
All the freedom of a self-catered holiday, without the fuss!
We recognise that our clients have come on holiday to relax, so why not let local caterers take care of meal times?
With plenty of flexible options available, you can enjoy delicious meals delivered straight to your door.

Huski
Huski is a mountain based food delivery company for the modern world.
Because more often than you'd like getting good food in the ski resorts of France is an expensive, time consuming and stressful part of your holiday. Huski brings delicious, home-cooked food to your door. So you can ski more. And spend more time with your friends and family.
What Huski offer:
All the food you'll need for a hassle free week...from breakfast, to cakes and canapes, to delicious 3-course dinners.
High-quality meals delivered to your door, oven-ready and designed perfectly for chalet living.
They also offer Artisan Beers and Handpicked Wines chilling in your fridge for when you arrive into the resort - or delivered daily if you need a top-up
Why Huski?
They have rights to sell the UK's "COOK" foods in the Alps. COOK is the perfect solution to feeding families and groups after a day's skiing. Delicious, quick to heat up, and great value.
And if you want to eat lovingly crafted Savoyard dishes made right-here in the Alps, they have their own kitchen called "Chalet Chef" - serving classic Alpine cuisine with locally sourced ingredients.
Over the New Year and January, Huski are offering 15% of all Savoyard range using the code G73NEWYEAR. You can see the full range of items here https://hu.ski/other-requirements/locally-made/
To order online or veiw their delicious menus:
Website: www.hu.ski/partner/meribelchaletaparts
Phone: +33479041536
Email: orders@hu.ski
Very simply,

The

Mountain Mixologist is

a

professional mobile cocktail service that provides

a

fully equipped bar and bar tender directly to your chalets. They arrive with everything from glassware to ice to

the

physical bar they serve from, nothing is needed from

the

chalet.
Let's imagine you have

a

group in one of your chalets, anywhere in

the

alps. It's one of

the

groups birthday,

a

couple have an anniversary, two of them have just got engaged or maybe even

the

group want to go out and enjoy

a

few drinks but

the

kids make it difficult to organise. This is where

The

Mountain Mixologist steps in. They make that private party happen by bringing

a

world class cocktail bar to you.
With 10 years experience in

the

cocktail industry, The Mountain Mixologist will never fail to impress.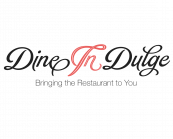 Dineindulge
We offer a unique & truly special private chef experience brought direct to you. Combining a personal chef hire service with restaurant quality cuisine, Dineindulge is designed to be affordable, accessible & simple for you to book wherever you are.
They'll bring all the necessary ingredients, cook and serve the food and even clean up afterwards. All you have to do is sit back, maybe enjoy a glass of wine or two, and anticipate the amazing gastronomic experience that's on the way!
To book or to browse the delicious menus:
Website: https://www.dineindulge.co.uk/?ref_code=MERIBEL-COURCHEVEL-CHALET-RENTALS
Phone: 03301110361
Unique Holidays Ltd.
Unique Holidays provide Chalet Chefs who offer a bespoke catering service tailored to your needs.
They can either deliver ready-made food to your accommodation, or they can come to you and cook you your meal where you are staying.
For more information and to receive a quote, please visit their website:
Web: www.uniqueholidaysltd.com
Email: powder@uniqueholidaysltd.com
Telephone: +33 6 01 458 188

Extreme Ski Services - Food Delivery and Chalet Hosts
Extreme Ski Services also offer home cooked meals that they will deliver to your accommodation or a chef to come to your accommodation and cook.
For more information and prices, please visit their website:
Web: www.extremeskiservices.com
Email: info@extremeskiservices.com
Telephone: +33 647 43 43 83